CES 2021 Is All-Digital
Du 11/01/2021 au 14/01/2021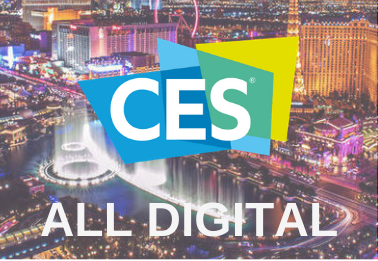 The Consumer Technology Association (CTA)® is reimagining how to connect exhibitors, customers, thought leaders and media from around the world while prioritizing health and safety. CES® 2021 will be an all-digital experience.
Program:
January 11: Exclusive media-only access
January 12: Exhibitor showcase and conference programming
January 13: Exhibitor showcase and conference programming
January 14: Conference programming
An all-digital CES 2021 will allow the entire tech community to safely share ideas and introduce the products that will shape our future. You'll be able to participate in all the awe-inspiring moments of CES wherever you are in the world. We are designing a unique experience for the tech industry.
CES 2021 will offer a highly personalized experience:
Keynotes and conferences. Now you'll have a front-row seat for groundbreaking announcements and insights from the world's tech leaders completely online.
Product showcase. With this digital evolution of the CES show floor, you'll be able to explore products and services, based on your interests and business, through dynamic product showcases or live demos.
Meetings and networking. You'll be able to engage with the brands, thought leaders and business connections you care about with live interactions, meetups or roundtable discussions.
Coordonnées
Date & horaires
Du 11/01/2021 au 14/01/2021

Want to know more? Contact: