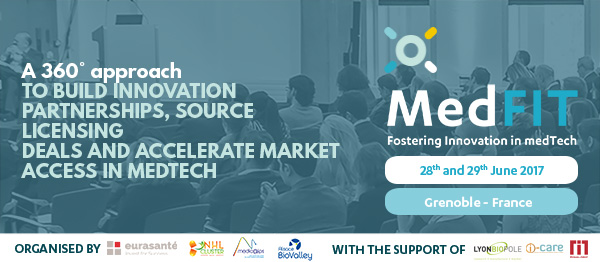 MedFIT is the first European business convention dedicated to innovation partnerships in the fields of medical technologies and diagnostics.
The event gathers all the actors in the innovation cycle from research to market in addition to key players in regulation and evaluation.
MedFIT main objectives: to build R&D collaborative projects between start-ups, industrials and academia, source licensing deals and facilitate the market access for medtech innovations.

Minalogic's members benefit from an exceptionnal discount on the full pass rate:
Contact us to know more

BOOST YOUR PRESENCE : Book your stand
Dowload MeMedFIT's brochure More informations

Date
From 28/06/2017 - 10:00 to 29/06/2017 - 17:00
Place
ALPEXPO - Avenue d'Innsbruck - 38034 Grenoble