Open Innovation Day with Thales
Croissance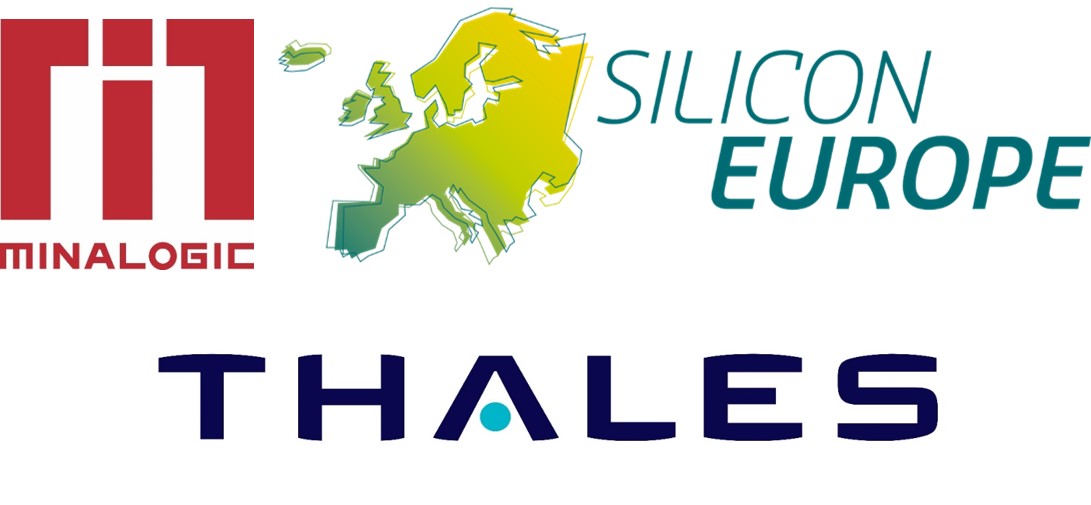 Open Innovation Day
Build smart solutions for a safer world together with Thales
We are expecting a large turnout from Thales including :
Thales Corporate, Thales Alenia Space, Thales Avionics, Thales Communication Systems
Thursday, October 19th, 2017 from 9:00 am to 5:30 pm
- NH Hotel, Lyon Saint Exupéry –
Thales is a world-class technology leader serving the Aerospace, Space, Ground Transportation, Defence and Security markets. With the combined expertise of 64,000 employees, and operations in 56 countries, Thales is a key player in keeping the public safe and secure, guarding vital infrastructure and protecting the national security interests of countries around the globe. 25,000 R&D professionals endow Thales with a unique capability to design and deploy equipment, systems and services meeting the most complex security requirements. Its exceptional international footprint allows partnering and working closely with customers all over the world.
Thales has adopted a Responsible Supplier Relations Charter to support SMEs and is a signatory to the SME Pact in France to encourage best practices in sourcing and procurement. In order to strengthen its competitiveness, Thales is pursuing actively a win-win policy of partnership and open innovation with start-ups and SMEs ; these mutually beneficial relationships must seed new technologies and develop new services and business models.
We are looking for start-ups and SMEs :
with already customer experience and minimum viable products or services,

offering innovative and breakthrough solutions for each step of the 'critical decision chain' : sensing, secure data gathering and transmitting, data processing, supporting the decision making process, acting and assessing.

More precisely, we are looking for partnerships
and innovative solutions in the following fields :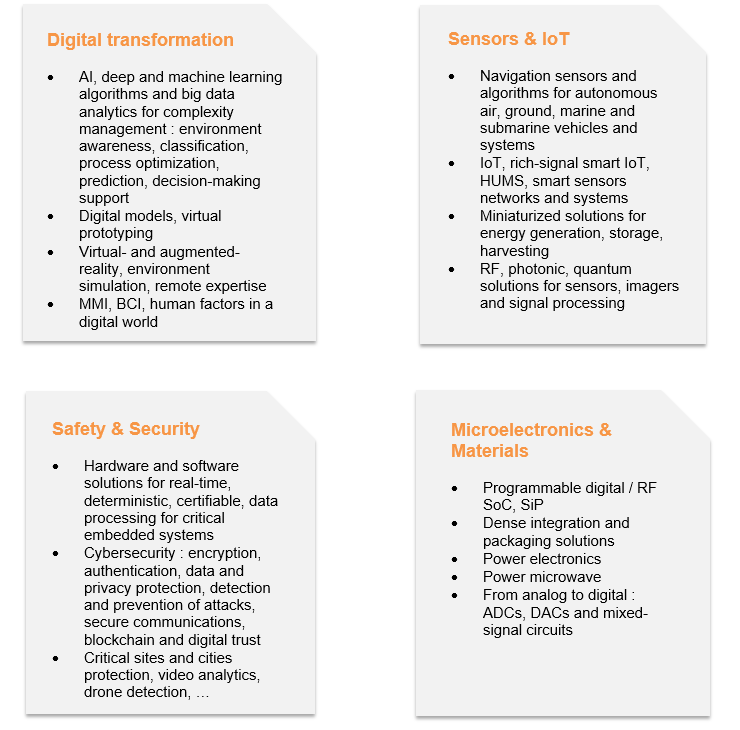 The selected companies will have a chance to :

Program

09:00am - 10:00am: Thales presentation
Thales overview
Focus on Thales needs
> Innovation strategy
> Technological orientations: the CTO's point of view
> Applications and offer (market segments, products, services, solutions)

10:00am - 12:30am: Pitch session (6' pitch per company + 3'questions)

12:30am - 2:00pm: Lunch

2:00pm - 5:00pm: B2B
Digital transformation
Sensors and IoT
Safety & security
Microelectronics
5:00pm - 5:30pm: Wrap up

Thales Speakers (to be confirmed)
Dominique Pons, ThalesTechnical Directorate, VP Technology Intelligence, Assessment and Insertion
Venue
NH Hotel, Lyon Saint Exupéry
Participation Fees
Member of Silicon Europe Alliance : 100 € (excl. VAT)
Non-member of Silicon Europe Alliance : 300 € (excl.VAT)
Registration

Registrations for the event are closed
About Silicon Europe Alliance
Silicon Europe Alliance gathers 12 leading European ICT clusters, with the objective to foster cooperation and develop cross-fertilization between its 2500 innovative members across Europe.
Date
From 19/10/2017 - 09:00 to 19/10/2017 - 17:30
Place
NH Hotel, Lyon Saint Exupéry