The Largest Microelectronics Event in Europe
SEMICON Europa — Focus on Current Industry Needs
The SEMICON Europa technology and business programs address the critical issues and challenges facing the microelectronics industries and provide the information, education, and guidance that needed to move your innovations and products to market. Connect with the facts.
SEMICON Europa offers exhibitors and attendees the unique opportunity to engage and network with over 5,800 engineers, executives, and key decision-makers

In 2016, SEMICON Europa will be back in Grenoble (France) following the long-term strategy for the event, which rotates in alternate years between Grenoble (France) and Dresden (Germany), two of Europe's largest microelectronic clusters.

With the support of public and private stakeholders across Europe, the new SEMICON Europa strategy enables exhibitors to reach new audiences and business partners and take full advantage of the strong microelectronic clusters in Europe.
The Audience
SEMICON Europa attracts a highly influential audience from every segment and sector of the European microelectronics industries including: semiconductors, LEDs, MEMS, printed/organic/flexible, and other adjacent markets. Exhibitor and attendees meet to enact change and address industry-shaping trends. Be a part of the conversation.
Registration Exhibit More information
Co-located Event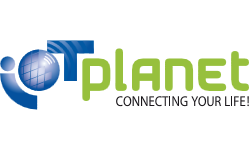 IoT Planet 2016 is an international trade show co-located with Semicon Europa 2016 offering visitors the unique opportunity to visit and meet the full electronic value chain, from core technology to software, final applications and connected objects.
Held in Grenoble, the capital of Connected Things. IoT Planet is an EXCITING NEW event dedicated to Products, Technologies, Applications, Services and Consumer acceptability.
Date
From 25/10/2016 - 10:00 to 27/10/2016 - 16:00
Place
Alpexpo - 38000 Grenoble