Croissance
http://www.sido-event.com
SIdO is the biggest international showroom dedicated entirely to the Internet of Things. It is free for professionals. 2 days of conferences, solutions, networking, showrooms and tech workshops to help you imagine tomorrow's use of the Internet of Things and reinvent your business models.
Let's meet on April 4th and 5th, 2018 at the Cite Internationale in Lyon for SIdo's fourth edition. It will be intense, user-friendly, innovative and very interesting!
350 exhibitors
7500 visitors
55 conferences
250 speakers
200 startups
Meet Minalogic and its members on this major IoT event!
For the third time, Minalogic will exhibit with its members on a group pavilion.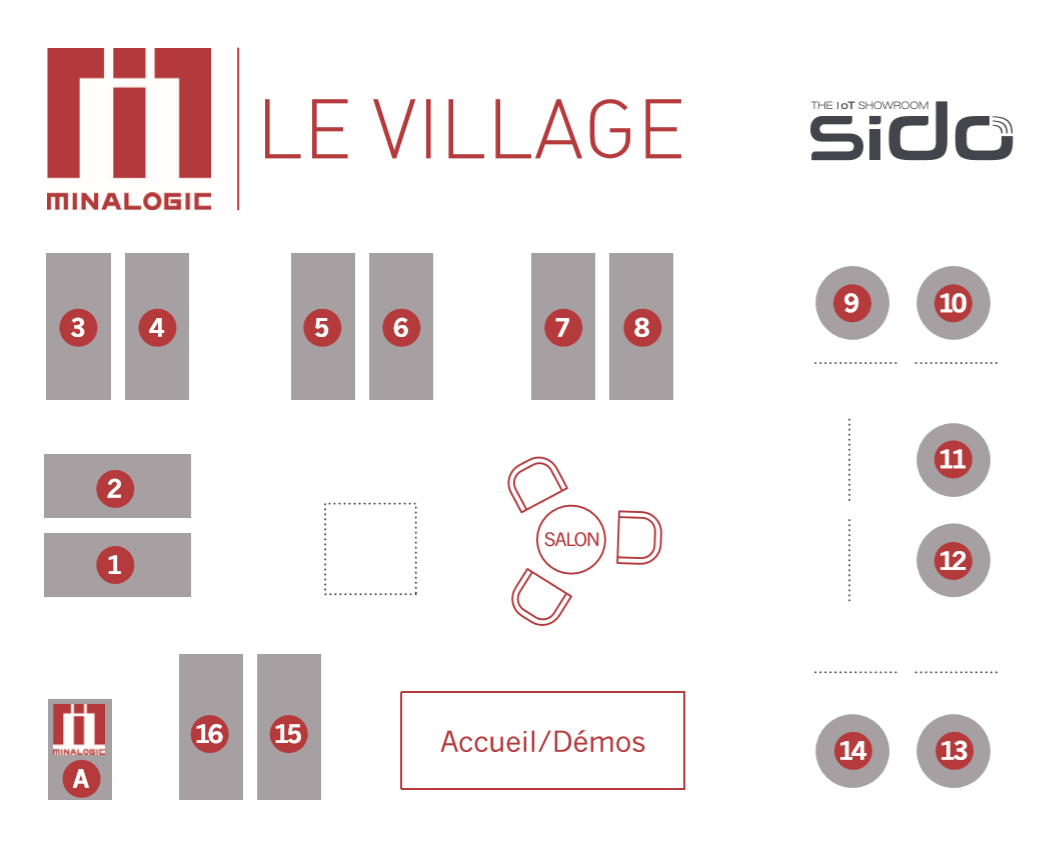 The sixteen Minalogic members exhibiting at the Minalogic Pavilion
Date
From 04/04/2018 - 08:30 to 05/04/2018 - 18:00
Place
Cité Internationale de Lyon - 50 Quai Charles de Gaulle - 69463 Lyon