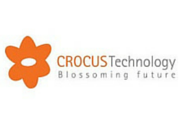 Crocus Technology
About
Crocus Technology develops and supplies magnetic sensors and embedded memory solutions designed with Magnetic Logic Unit™ (MLU) technology.
Crocus' magnetic sensors bring significant advantages to industrial, consumer electronics and automotive applications requiring high sensitivity, high temperature, low-noise and low-cost. MLU's distinguishing properties for enabling speed and endurance afford new levels of robustness to Crocus' embedded memory solutions aimed at IoT and security applications.
Crocus is headquartered in Santa Clara, California, and has offices in Grenoble and Rousset, France. It co-owns Crocus Nano Electronics, a Russian-based advanced magnetic semiconductor manufacturing facility.
Information
Themes
Micro/nano/electronics
Markets
Digital Infrastructures
Minalogic member since
01/06/2011
Contact details
Adress
3 ave Doyen Louis Weil
38000 GRENOBLE
Contact
MACKAY Ken
VP TECHNOLOGY