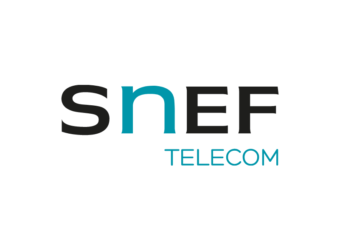 SNEF Telecom
Type of Organization
Large corporation
About
SNEF Telecom is a major player in telecommunications in France and a long-standing partner of major operators and equipment manufacturers in the fixed and mobile domains.
SNEF Telecom is present in all areas of the implementation of telecom solutions: engineering, integration, installation, operation, supervision, maintenance.
As such, SNEF Telecom is strengthening its innovation policy in areas opened up by connectivity improvement (loT, business applications), tools and processes.
SNEF Telecom staff (more than 1000 divided into regional branches) have got a solid experience in:
•4G and 5G infrastructures
•Fiber and high speed optical data networks.
•Microwave links
•lndoor radio coverage solutions in transport, tunnels, public and private places
•Private mobile networks (PMR, PMR 4G / SG)
SNEF Telecom is a subsidiary of the SNEF Group, designer and integrator of multi-technical solutions for industry, energy, transport and service sectors.
Type of Organization
Large corporation
Adress
11 Allée Général Benoist
69500 BRON
Themes
Contents & Usages, Micro/nano/electronic, Software
Contact
RIVET Olivier
Directeur du Centre d'ingénierie
Minalogic member since
22/06/2021
Markets
Aerospace & Defense, City & Buildings, Industry 4.0