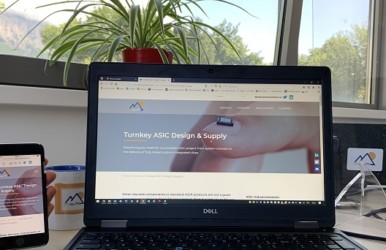 IC'Alps
IC'Alps launches its new website for Application Specific Integrated Circuits design & supply activities.
Meylan, FRANCE – June 22, 2020 - IC'Alps, French expert in design and supply of application specific integrated circuits (ASIC), today announced the launch of its new website.
https://www.icalps.com is a one-stop destination for microelectronics experts and newbies with a product innovation requiring integration of electronic functions. The website offers easy-to-read content and graphics on the applications and advantages of application specific integrated circuits (ASIC), practical information about the expertise required to design application specific integrated circuits and an easy access to information about IC'Alps and our range of services. Case studies have also been added under the applications pages to highlight completed projects across a large range of markets and the value of ASIC solutions for customers.
Visitors to the new site can stay informed with the latest IC'Alps and industry news through the news section. It will contain technical papers, press releases, newsletters and information about webinars and trade shows. This valuable content will also be contained in "related boxes" on pages throughout the site so visitors are always just one click away from useful and pertinent information.
Whether website visitors are working at home or in their office, our easy to use desktop and mobile versions, coupled with a fast and responsive handling make it simple and quick to find what they want.
"Over the past 2 years, our company has grown and evolved rapidly", commented Jean-Luc Triouleyre, CEO of IC'Alps. "We are delighted therefore to launch our newly-revamped website that reflects who we are today. We strongly feel our site will be used as an informative portal to help anyone interested in embedded electronics make well-informed decisions about circuit specification, design, chip industrialization and production".
More information can be found at: https://www.icalps.com/