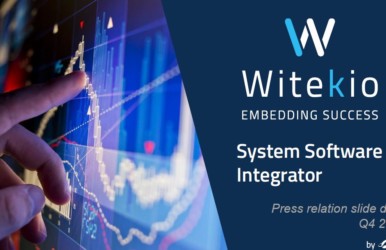 Witekio
Witekio's expertise through unique software training
Looking for software training to shorten the development of your connected device?
Offering on-site and international software training, but also by means of Cap'tronic, Witekio enriches its software training range, by including now dedicated courses related to Qt embedded application development.
Witekio knowledge of the various technologies, with regard to both the world of embedded systems and IoT or connected objects, enables you to select the most appropriate software engineering courses for your needs. Whether it is a case of discovering a new technology or of acquiring in-depth knowledge of a technical subject, Witekio courses combine theory and practice in several categories: low level embedded systems (OS, firmware, etc.), application layers and connectivity for smart objects
Witekio worked with more than 100 international customers these last years through innovative and interactive embedded and applicative software courses.