MINALOGIC BUSINESS MEETINGS 2016
03/03/2016

2nd Edition
International B2B Meetings for digital technologies

> April, 14 2016 <
GRENOBLE (World Trade Center)– France
The event MINALOGIC business meetings will take place on April 14, 2016 in GRENOBLE.

It proposes one-to-one international B2B meetings in a move to strengthen the "internationalization" of projects and welcome in developers and key accounts from target countries such as Belgium, Germany, Italy, Japan, The Netherlands, Taiwan, The United Kingdom, the United States…
Globalization has taught us that partnerships and business opportunities must operate at a transnational level, which is why we want to meet you in Grenoble for a fruitful day of exchanges, sessions and networking and the forging of future partnerships: because tomorrow's solutions are made today.
Seven fields (*) covered by MINALOGIC Business Meetings
ICT (Information, Communication Technology)
Healthcare
Energy
Construction
Advanced manufacturing
Transportation
Sports & Outdoor
(*) Technical skills section of the exhibitors' and contractors' registration forms.
Program

> International B2B Meetings
Targeted and effective meetings which make you save time. The exclusive organization of meeting between providers of technologies and buyers, as well as the methodology of the business agreement, guarantee exchanges with high added value.

> Conferences

MINALOGIC Business Meetings will also host several conferences which will presented by external experts or by Suppliers or Buyers attending the convention. The conferences will cover market news, innovations and feedback from the experiences of industrialists.
The conferences that we offer provide an opportunity to meet numerous companies as well as interactive audience participation. Each theme will be verified by the steering committee and by professionals and experts. 
Our objectives:
To offer adapted training to your problems.
To help you make the most of the experience. 
To create a real space for exchange. 
Provisional List of Buyers MBM 2016*
*Provisional and evolutive list until March, 30th 2016
AREVA

ATOS WORLDGRID

DURA AUTOMOTIVE

EDF / Equipe Open Innovation

ESA Technology Transfer Programm

LAFARGE

LA POSTE

MEDTRONIC - SOFRADIM Production

MICROSOFT

PETZL

ROLLS ROYCE

SAMSUNG R&D UK

SCHNEIDER ELECTRIC

SCHNEIDER ELECTRIC

SCHNEIDER ELECTRIC

SCHNEIDER ELECTRIC

SCHNEIDER ELECTRIC

SNCF

SNCF

SNCF

SNCF

SONY DEUTSCHLAND GMBH

SWATCH GROUP R&D LTD

TESA SA

TOTAL Innovation Delegate

Innovation Manager

Solution Architect

Innovation Manager

Sourcing Manager

ICT Manager

Project Manager

R&D Manager

Consultant - Sr Principal Scientist

Stratups Ecosystem Manager

Electronics R&D Manager

R&D Manager

Innovation Manager

Global Supply Chain

Purchasing Manager

Innovation Project Manager

Strategy & Innovation BU

Strategy & Innovation

Digital Offer Manager

Iot and Digital Manager

Research Group Manager

Research Manager

Technology Strategist

Head of Technology Scouting

IP & Innovation Analys

Support to innovative SMEs

France

France

France

France

France

France

France

France

France

France

France

United Kingdom

France

France

France

France

France

France

France

France

France

Germany

Switzerland

Switzerland

France
Provisional List of Exhibitors MBM 2016*
*Provisional and evolutive list until March, 30th 2016
3D-OXIDES

ALPWISE

APIX ANALYTICS

ARYBALLE TECHNOLOGIES

ASYGN

ATIM RADIOCOMMUNICATIONS

CEA LETI - Optics & Photonics BU

CEA LETI - Medical Devices BU

CEA LETI - IoT BU

CEDRAT TECHNOLOGIES

COMSOL

COSERVIT

DOLPHIN INTEGRATION

EOLANE

GREEN WAVES TECHNOLOGIES

HAMAMATSU PHOTONICS FRANCE

HAP2U

ICSENSE

IRLYNX

LACROIX ELECTRONICS

MAGILLEM DESIGN SERVICES

MICROSS COMPONENTS SAS

NABERTHERM GMBH

S2P

SERMA TECHNOLOGIES

TAIPRO ENGINEERING

TIEMPO SECURE

France

France

France

France

France

France

France

France

France

France

France

France

France

France

France

France

Belgium

France

France

France

France

France

Germany

France

France

Belgium

France
                                                                                               PARTNERS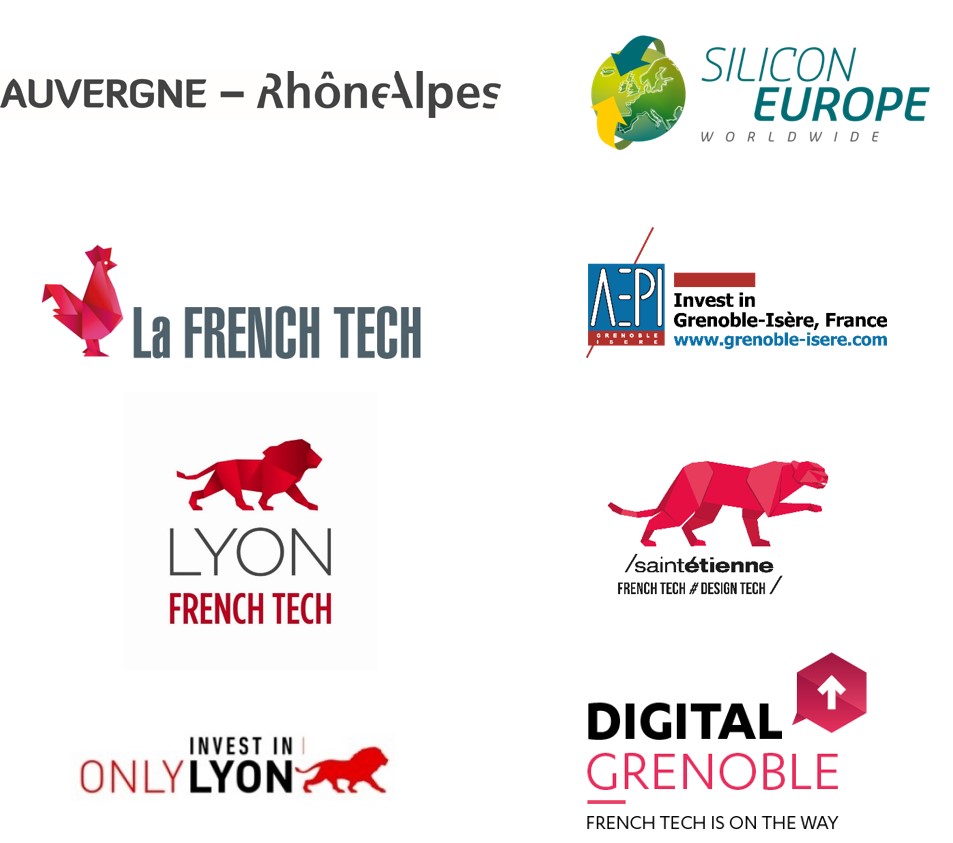 Fore more Informations : www.minalogicbusinessmeetings.com