Minalogic members meet with representatives of Safran
31/05/2016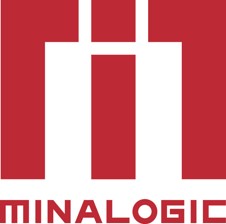 Minalogic held an Open Innovation Day on May 18, 2016. More than 80 participants signed up to meet with representatives of Safran, a multinational corporation specializing in aerospace, defense, and security.
A day rich in cooperation, networking, and business opportunities !
Representatives of Safran very appropriately kicked off the day with a quote from Henry Chesbrough, the father of open innovation: "Open innovation is a paradigm that assumes that firms can and should use external ideas as well as internal ideas, and internal and external paths to market, as the firms look to advance their technology."
After successfully setting the tone for the day, the twelve Safran representatives in attendance networked with participants to learn more about the region's innovation ecosystem, generate leads, and identify high-potential technologies—potential investments—of interest to Safran.
The event exceeded expectations, once again confirming the benefits of Minalogic Open Innovation Days for both corporate participants and Minalogic members.
" The numbers speak for themselves: with more than 80 participants, 16 pitches, and 32 B2B meetings, we came away with some great leads. The day couldn't have been a success without targeted preparation leading up to the event and the active participation of Safran and Minalogic and its members" said Marc Saulnier, Director, Purchasing, R&T and Innovation, Sagem, a Safran Company..
Hear it from Minalogic members:
« The event Minalogic organized with Safran was a pleasant surprise. 3D-Oxides met with quite a few decision makers seeking breakthrough technologies and ready to move quickly on joint development projects. This kind of product-focused innovation and technology-oriented approach sends a very positive message to the ecosystem. We would be thrilled to work with a partner as dynamic as Safran," said Giacomo Benvenuti, CEO, 3D-Oxides.
What's next ?  
Open Innovation Days are intended as starting points. The focused networking that takes place at the events results in targeted introductions between a corporation and participants. The high-quality relationships formed can lead to value-generating joint development projects.
Safran has already assessed the benefits of the day—a successful first step that resulted in numerous business contacts.