Minalogic reaches out to Greece New partnership with Greece's mi-Cluster
12/11/2015
Minalogic signed a memorandum of understanding with Greece's mi-Cluster
Minalogic signed a memorandum of understanding with Greece's mi-Cluster on Friday, October 23, 2015 in Athens at a ceremony attended by French President François Hollande.
mi-Cluster focuses on micro and nanoelectronics and was already a member of the Corallia cluster founded in 2006 under the aegis of Greece's Secretariat General for Research and Technology. Corallia coordinates the activities of three clusters, three innovation incubators, and one business incubator for young entrepreneurs. The organization counts among its members more than 150 businesses, including a number of startups, university labs, and research institutes.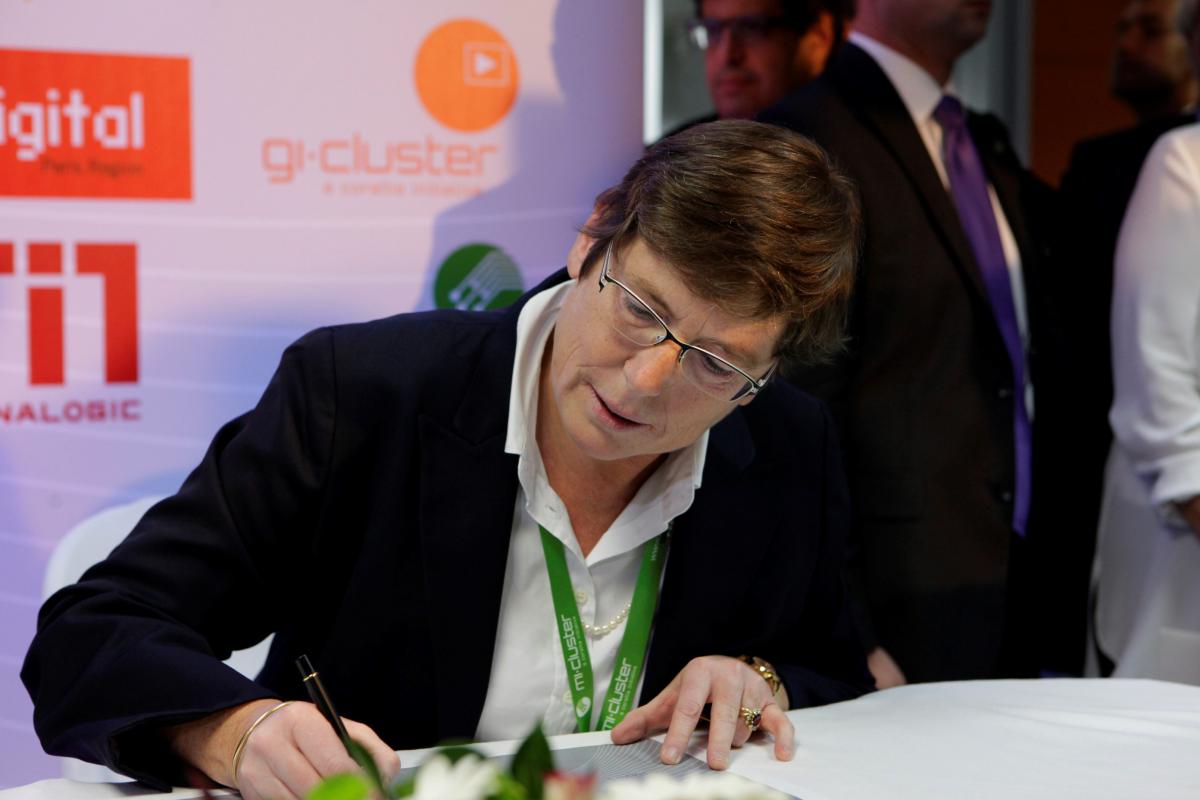 « Corallia and Minalogic were already partners under the Silicon Europe Alliance, which brings together twelve digital innovation clusters from across Europe around the common goal of supporting all cluster member businesses and, especially, SMEs-wherever they are in Europe. This new partnership with Corallia will further strengthen the unique relationship between our innovation ecosystems in Rhône-Alpes and in Greece. » said Isabelle Guillaume, General Manager, Minalogic
What's next :
On November 26, 2015, representatives of mi-Cluster will come to Grenoble for a day-long meeting to provide them with information and help prepare their EU ICT project bids.
Minalogic and mi-Cluster will take a delegation of member companies to the Consumer Electronics Show in Las Vegas in January 2016
In 2016 a representative of mi-Cluster will be assigned to Minalogic for six months under the Ambassador Program..
Download press release  (in french)