Photonics West 2016 : Minalogic's first-ever exhibit a success !
22/03/2016
Minalogic exhibited at Photonics West for the first time in 2016, anchoring the cluster's position as an international center for expertise in photonics while raising awareness of the region's photonics know-how among members of the Minalogic innovation community.
SPIE Photonics West is the world's leading annual optics and photonics event, showcasing the latest products and advances in research.

This year's event put the spotlight on a wide variety of photonics-related products: fiber-optic components, equipment, and systems; optical components; lighting engineering; optical detectors; high-speed imaging and image sensors; optical materials and substrates; solar and other alternative energy technologies; and much, much more !
With 1,345 exhibitors and more than 22,000 visitors, a record for this event, there is no doubt that photonics—which Minalogic recently added to its programming—is a crucial technology.  
In another first, Minalogic included its exhibit at Photonics West 2016 in the cluster's International Development Plan, which is financed by the Auvergne-Rhône-Alpes regional government. The cluster brought a delegation of seven members to the event, six SMEs that also exhibited (Teem Photonics, Resolution Spectra Systems, Pyxalis, Alpao, Cedrat Technologies, Elichens), plus CEA Leti's Optics and Photonics Division.
David Vitale, who heads Minalogic's photonics programs, represented the cluster at the event, where he was on hand to assist member companies while keeping an eye out for the latest technologies on exhibit.
Minalogic members also made news, organizing two activities highlighting our regional ecosystem's leadership in these technologies :
"Lighting your Future," a workshop run by CEA Leti at the Saint Regis

The "5 Miles of Photonics West" road race organized by Resolution Spectra Systems
Read what our members have to say
about the support they received from Minalogic at Photonics West
ALPAO

Vincent HARDY : « "Photonics West is the leading international optics trade show. Minalogic helped us be more visible at this major industry event. We brought home nearly 15% more contacts than usual. Thank you for your support, Minalogic !» 
CEDRAT TECHNOLOGIES

Thomas MAILLARD : « Photonics West is the place to be if you want to reach out to the international photonics community. Minalogic's support translated into an additional source of funding for our trip and, more importantly, it provided us with opportunities to associate our company's name with the Minalogic's leading reputation in micro and nanotechnologies in our corporate communications. Even though our technology is not directly based on silicon, the Minalogic name brought us the added benefit of a renowned network of experts and advanced know-how in micro and nanotechnology and photonics. »
Tech intelligence at Photonics West
Minalogic's participation in the event led to meetings with around a hundred contacts and enabled us to:
Identify new technologies
Add to our international directory of photonics experts
Make targeted introductions between Minalogic members and key industry contacts
Here's what one Minalogic member had to say
about the cluster's tech intelligence at the event !
QIOVA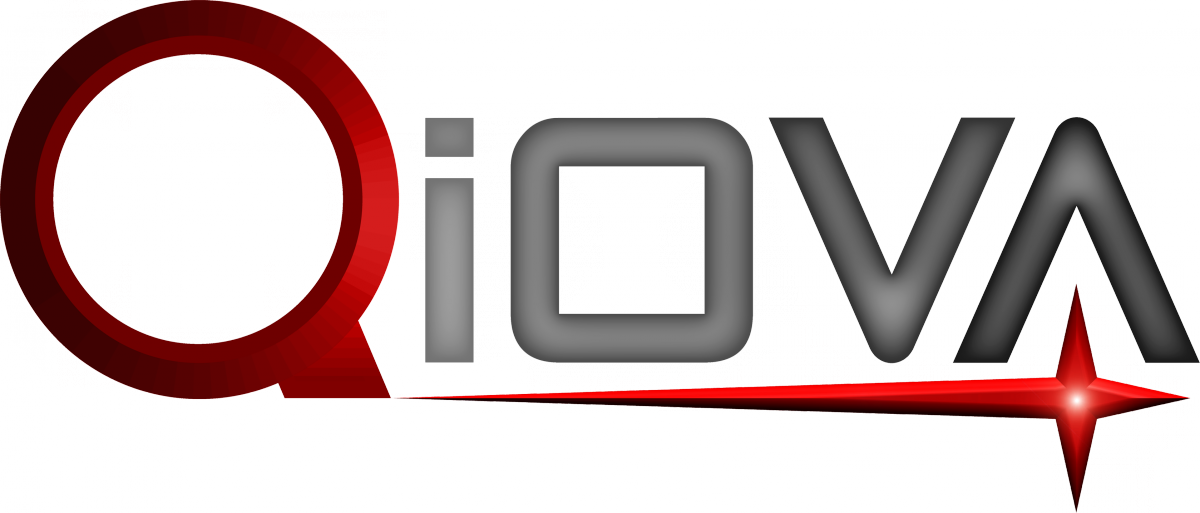 Benjamin DUSSER : « As CEO of a photonics startup, going to Photonics West brings a number of benefits. You learn about the latest technology and market trends, meet with partners and suppliers, and, of course, get opportunities to develop your business on the US and other international markets. Unfortunately, we were not able to exhibit or even attend the event this year. But Minalogic's David Vitale was there, making sure we stayed in touch with certain existing contacts and helping us make new contacts. David's hands-on experience in photonics also meant that the tech and market information he brought back was immediately relevant to our business »
Minalogic's first-ever trip to Photonics West was a success! The cluster plans to offer its members the same opportunity next year with the goal of bringing along an even larger delegation !