Startups on stage at CES 2017
06/02/2017
For the fourth year in a row, Minalogic joined forces with the Auvergne Regional Economic Development Agency (ARDE) to organize a major trip to the Consumer Electronics Show (CES), the world's largest consumer electronics trade event. The trip was financed in part by the Auvergne-Rhône-Alpes Regional Council and the European Union and was run in partnership with clusters Imaginove, Clust'R Numérique, and Numélink. French Tech organizations LyonFrenchTech, Digital Grenoble, and FrenchTech Saint Etienne and the Grenoble-Isère (AEPI) and Lyon (ADERLY) economic development agencies were also on board for the trip. The extensive preparation in the run-up to the event paid off in the form of a record-breaking delegation of 37 startups exhibiting, including 24 exhibitors in the Eureka Park section for the most innovative startups.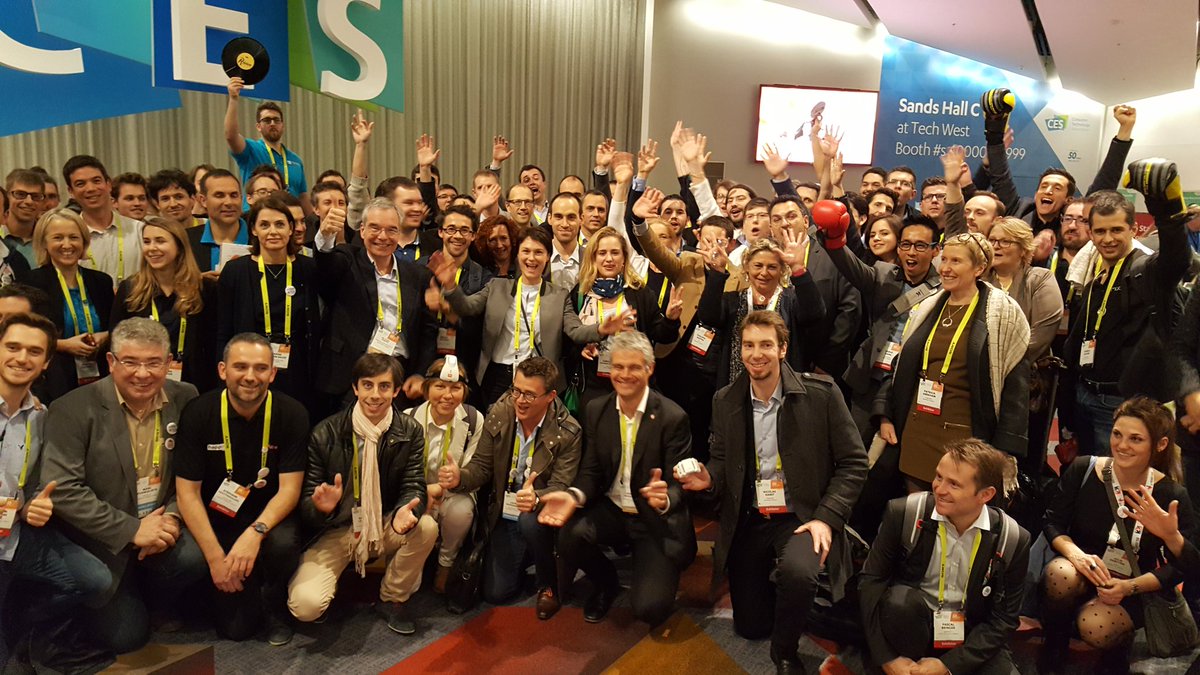 The Auvergne-Rhône-Alpes regional delegation was France's largest at the event, and arrived in Las Vegas with a host of innovative new ideas to bring to the market. The size of the delegation is evidence not only of the region's vibrant digital economy—it also attests to the region's huge community of startups, many of which have earned international recognition on their markets. Auvergne Rhône-Alpes Regional President Laurent Wauquiez, Regional Secretary for Digital Affairs Juliette Jarry, and several representatives of the region's French Tech cities also attended, sending a strong signal of government support for the region's digital industry.
CES a crucial event for Minalogic and its members
CES provides Minalogic and exhibiting members with a prime opportunity to reach out to an international audience. This year's delegation attracted substantial attention from the media in France and beyond. Around 50 articles mentioning the trip appeared in French publications and the press release was picked up nearly 150 times by English-language publications. Participating companies also benefitted from excellent media exposure.
For Minalogic members, CES is a vital source of business leads. This year, several Minalogic staff members carefully identified relevant international contacts for the cluster's members and made targeted introductions between members and corporate decision makers and investors groomed ahead of the event by representatives of all of the delegation's partners. Minalogic provides this support to its members to ensure that they get the best possible return on the trip to Las Vegas—in the form of international business leads. 
CES also gave Minalogic a chance to identify new and emerging technologies, bringing the information home to member companies unable to attend the event..
Innovation equals awards!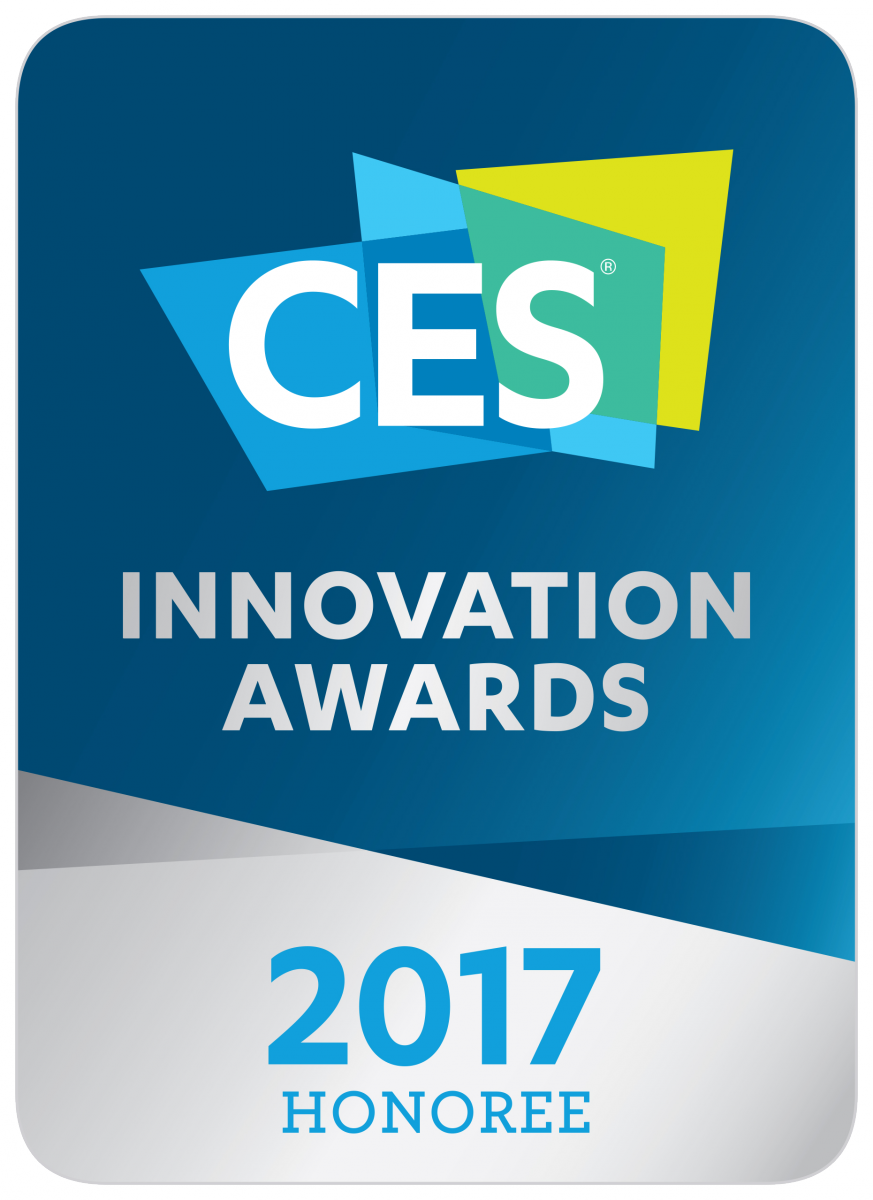 Ten members of the Auvergne-Rhône-Alpes delegation (including seven Minalogic members), brought home CES Innovation Awards (BluemintLab, Hap2U, Holi, In&Motion, 42Tea, Smart&Blue, Nov'in, SteadXP, Yesitis, Myblueship)
The awards are further proof of our region's and our members' strong potential for innovation.
Social media buzz
The delegation's social media campaign kicked off a month before the event. Nearly 270 tweets went out on Minalogic's English-language Twitter account @Minalogic_EN sparking almost 1,700 interactions. All of the delegation's members and partners used the hashtag #TheTechRegionAtCES to promote the region as a source for tech innovation and to present a unified identity going in to the event.
Every day, a recap of the best tweets went out on Minalogic's French-language account @Minalogic to share the delegation's highlights with followers. Click on the thumbnails to see the tweets (you don't need a Twitter account):
Read what our exhibiting members had to say about CES 2017
HAP2U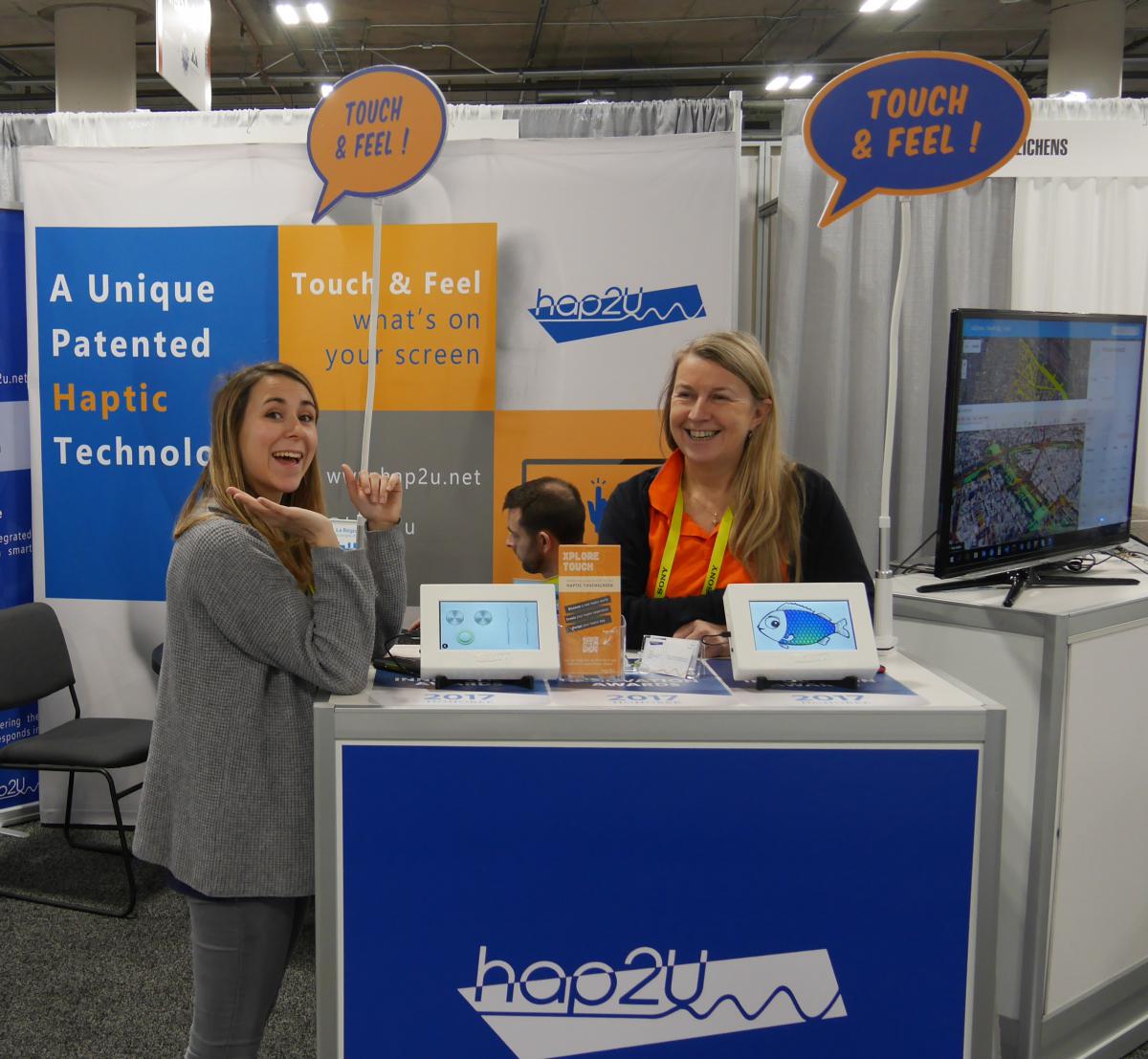 Cedrick CHAPPAZ, CEO – HAP2U     
« For a startup like us addressing the global touch-screen market, which includes mobile, automotive, and industrial applications, exhibiting at CES is decisive in terms of promoting our business and meeting with major industry stakeholders. All of the pre-event work paid off and we got a great return on our investment.
Minalogic supported us at every step of the way. We learned about booth design and how to pitch our product. Plus, Minalogic played a key role introducing us to several corporate contacts we are currently in talks with. Minalogic's in-depth knowledge of CES and legendary enthusiasm were definitely keys to our success at the event! »
Myblueship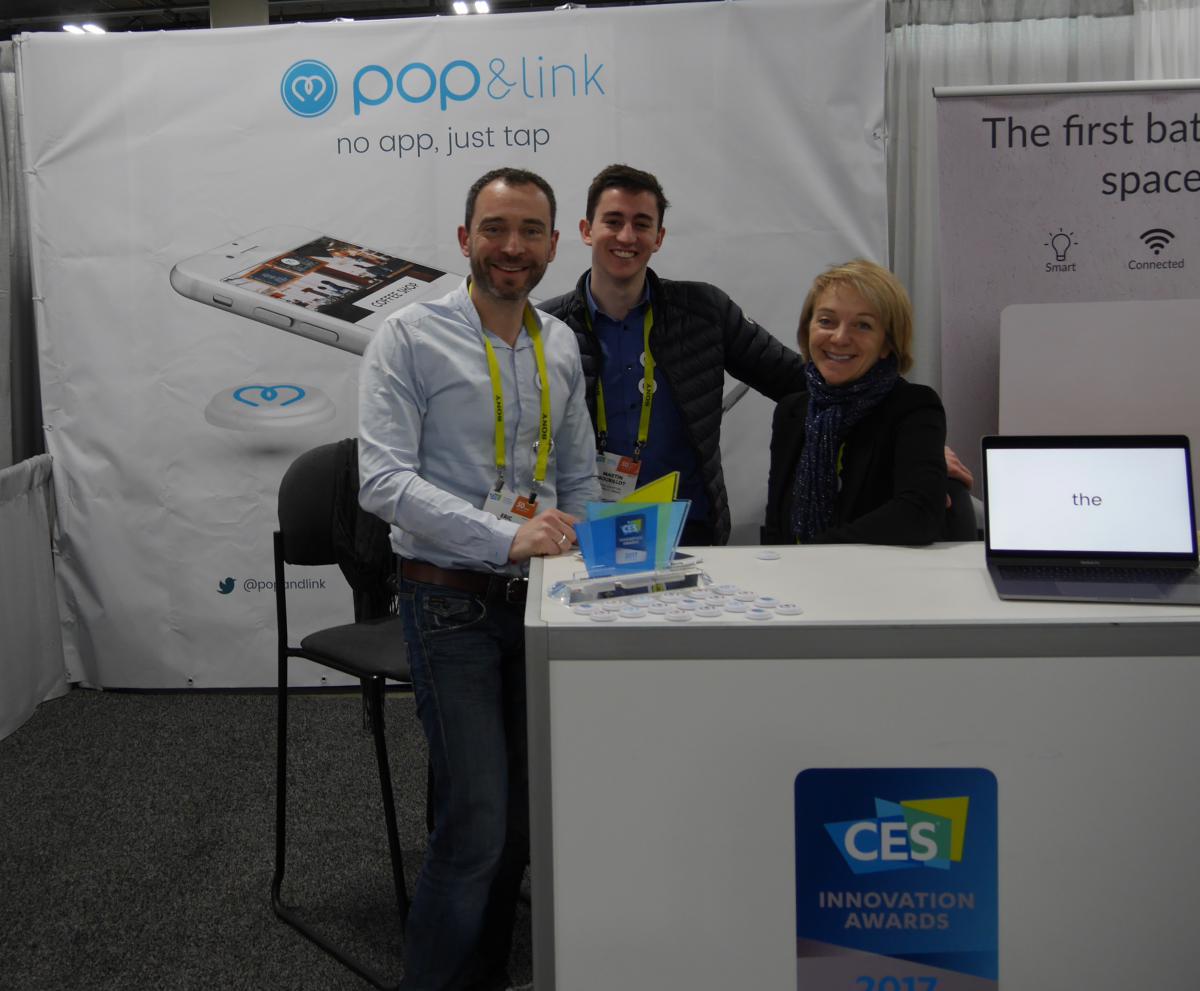 Denise HOBLINGRE, CFO- cofounder - MYBLUESHIP
« CES Las Vegas was nothing short of an amazing experience for our startup MyBlueShip. We knew that this major international event would be important for us, but we had no idea just how big it would be! The number and quality of the leads we generated far exceeded our expectations. So, exhibiting at CES was well worth it for us. We talked to a lot of people about our Pop&Link solutions and came away with some great short-term opportunities.
Minalogic's support was a key factor in our success at the event. From the time we started to prepare, Minalogic was there for us, keeping us focused on the important things. During the event, Minalogic set up meetings for us with corporate stakeholders, worked hard to create a buzz around the Auvergne-Rhône-Alpes regional delegation, and helped all of us take advantage of the French Tech movement.»
ParkMatch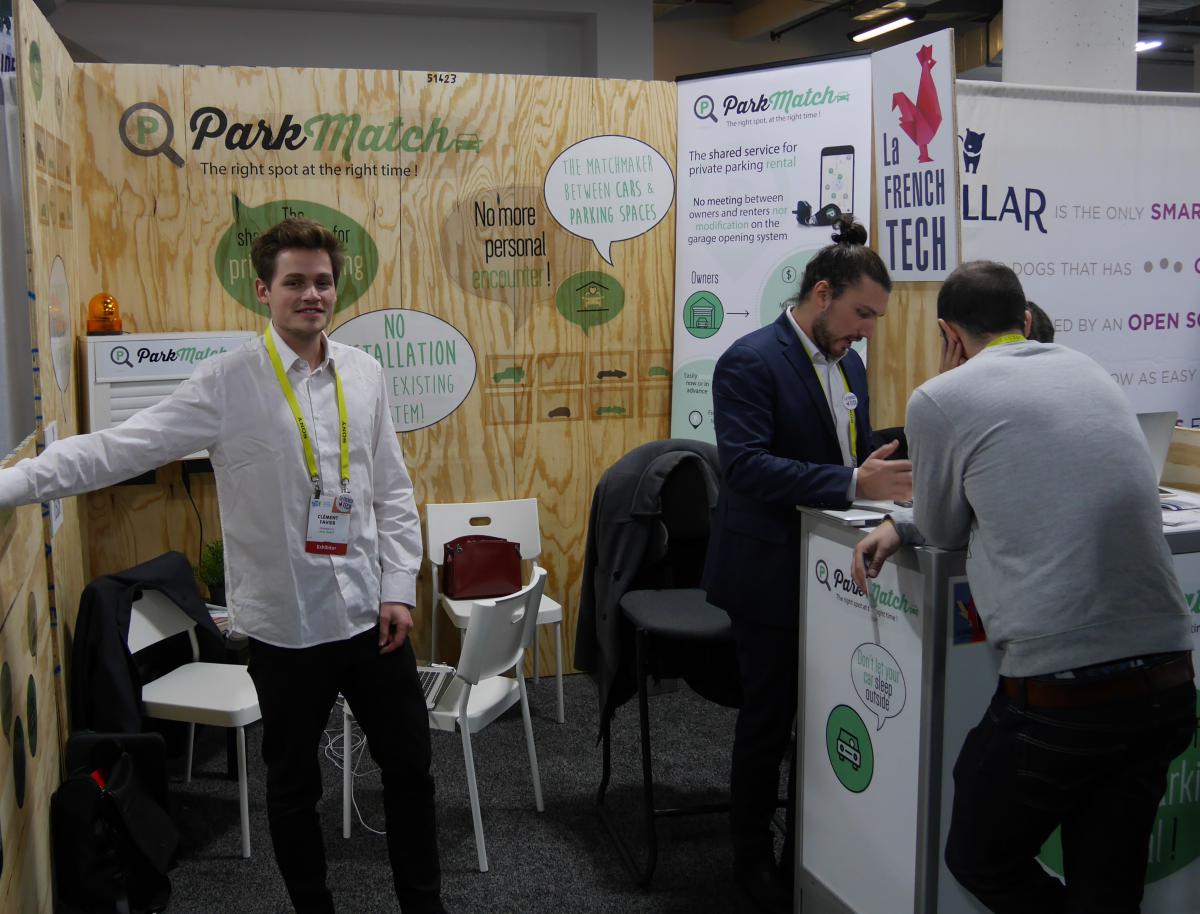 Romain FOURNIER, CEO & Co-Founder - ParkMatch
« For ParkMatch, CES Las Vegas was about leads and opportunities ripe for the picking. And then there was all of the work in the run-up to the event. Minalogic played a major role for us, providing workshops where we received coaching before the trip. Minalogic also actively arranged meetings for us at the event—and some of them could turn into crucial partnerships for our startup.»