Watch Live wins 2015 Rhône-Alpes Regional Innovation Award for Optics and Photonics
13/11/2015
Fifth Rhône-Alpes Regional Innovation Award for Optics and Photonics
2015
Minalogic coordinated the fifth Rhône-Alpes Regional Innovation Award for Optics and Photonics at the Regional Optics and Photonics Day (JROP) held on Thursday, October 1, 2015 at the St. Etienne expo center.
Startups and individuals from the Rhône-Alpes region with an innovation in the fields of optics and photonics are eligible to compete for the award. The award aims to encourage innovation and technology transfer, promote an innovative product or process, and raise awareness among financers.
Download the presentations of eleven selected candidates
WATCH LIVE wins 2015 award
Watch Live was selected from among eleven candidates by a jury of optics and photonics experts. The company is developing a research instrument that will enable scientists around the globe to make phenomenal advances in electrochemistry.
Watch Live CEO Manuel Aussere accepted the award from e2v, this year's sponsor, and took home a check for €2,000.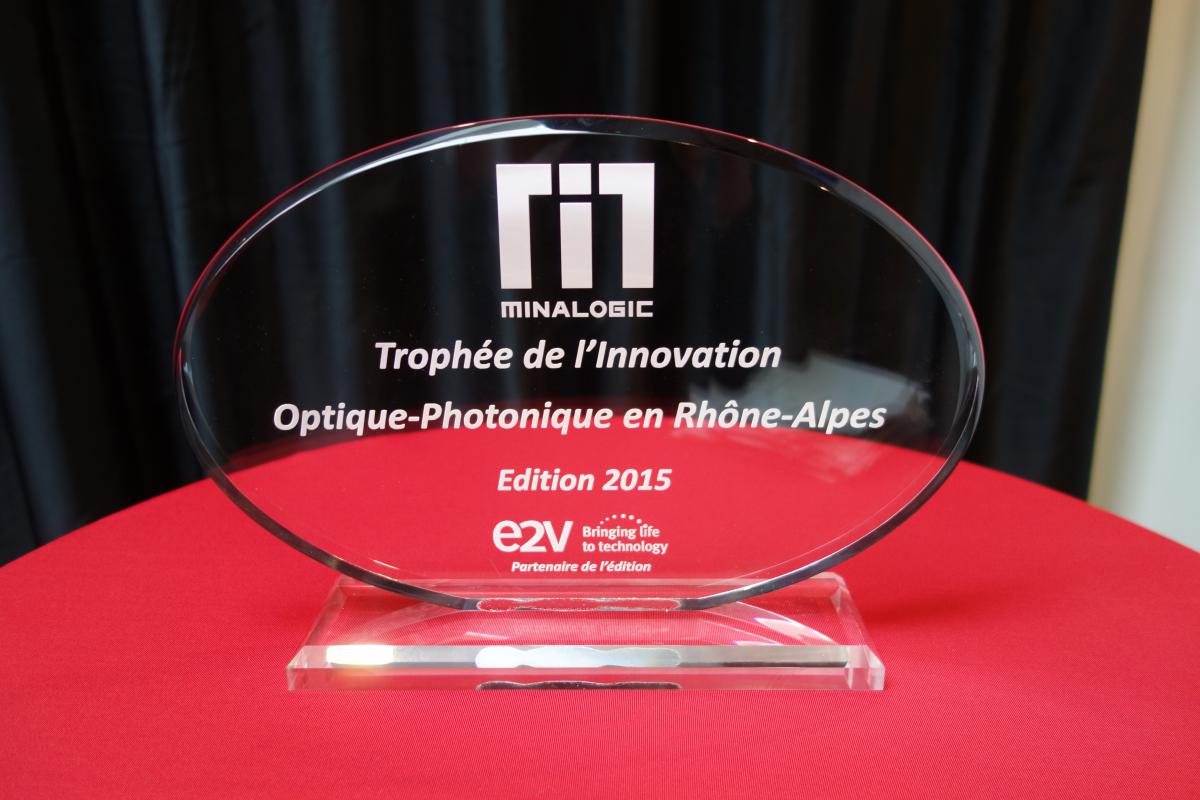 Testimony of Manuel AUSSERE
CEO Watch Live

 

"Personally, this is a great honor. As a business-school (ESC Toulouse) graduate I am pleased to see my work earn the recognition of scientists in such a technology-intensive competition.

And for Watch Live the award will be a real boost. Beyond the notoriety that comes with the award itself, we have also gained Minalogic's stamp of approval, which is crucial in our line of business. It gives us credibility and provides a level of reassurance as to the quality of our innovation and go-to-market strategy. Minalogic is global in scope, and that is important to establishing our credibility with future partners, customers, and investors."
Testimony of Jean-Luc DIVERCHYR&D
Program Manager chez e2v

 

"e2v, a member of Minalogic, provides innovative technologies for high-performance systems and equipment for the aerospace, healthcare, manufacturing, and defense industries.

In today's demanding, globalized economy, businesses must strive to stay agile and innovate. We are solidly anchored in Grenoble's innovation ecosystem, so our decision to partner with Minalogic to promote innovation by sponsoring this year's award was only natural!."