Communauté de communes du Grésivaudan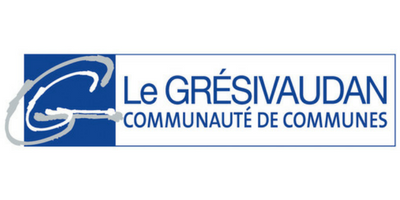 Government
http://www.le-gresivaudan.fr
About
The Grésivaudan Valley Intermunicipal Council : 47 municipalities 97,560 inhabitants 30 000 Private-sectors jobs 8000 compagnies.
The Grésivaudan Valley is located in Isère, in the heart of France's Auvergne-Rhône-Alpes region. At the foot of the Chartreuse and Belledonne mountains, the Valley runs from Grenoble to Chambéry.
Economic development in the Grésivaudan Valley is diversified. Growth driven by the high-tech industry—with market leaders like STMicroelectronics and Soitec—has also generated substantial indirect benefits. The Valley has seen spectacular job creation over the past decade, with industry accounting for 40% of all private-sector jobs.
The area is home to high-tech businesses as well as more traditional industries like paper, chemicals, aluminum, textiles, and metallurgy—although these have undergone significant restructuring. New businesses like information technologies, construction, private-sector research, engineering, and services are today driving growth.
Goals of the Intermunicipal Council
The Grésivaudan Valley Intermunicipal Council aims to build social, geographical, economical, and historical cohesion among municipalities throughout the Valley. The Intermunicipal Council must be prepared to tackle a number of weighty issues. Strengthening solidarity between municipalities, driving job creation across a broad range of sectors, building shared agencies for more efficient use of public resources, and developing a balanced range of public infrastructures and facilities are all on the intermunicipal agenda.
The Grésivaudan Valley in an Intermunicipal Council that supports business
No-interest loans for entrepreneurs
Four business incubators to support entrepreneurs
Conferences, breakfast roundtables, and other business meetings
Structured networks for local business people
Business parks offering commercial and industrial properties: land and buildings for sale or lease
Assistance with your financing plan and applying for grants
Development programs targeting specific industries
Intermunicipal infrastructures and facilities designed to support economic growth
Type of Organization
Government
Address
390 rue Henri Fabre
38926 CROLLES CEDEX FRANCE
Theme
N/A
Management contact
Mr. Francis GIMBERT
Minalogic member since
11/2005