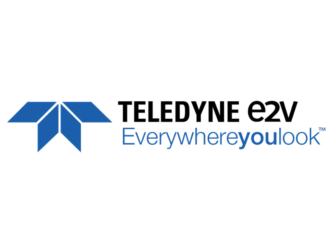 Teledyne e2v
Ingénieur Caractérisation
Teledyne e2v, design leading edge CMOS sensors, used in the field of 3D vision. In order to accelerate our development, we are creating a dedicated technical team, the 3D innovation lab, to better understand 3D systems using our sensors and hence, develop the market.
As Characterization Engineer, or Measure Specialist, you are part of the 3D system integration team. Your thorough understanding of 3D applications allows you to specify, design, integrate and test components, algo, models or products.
3D vision systems are complex and need to have a perfect understanding of the application, a perfect match between Imaging sensors (provide by Teledyne), Optics, lighting and software. A true understanding of physics, and measure, will allow to model and get the most of the technology.
The TEPI (Teledyne e2v Professional Imaging) Business unit is focused on profitable business growth. This is based on creating and delivering high value solutions built on our enabling imaging technology.
In strong relationship with "market development", "technology and product development" organization has the responsibility to deliver technologies and products to the markets and customers. Starting with the assumption beneath:
We are a high tech, B2B company, differentiated by its intimacy with customers
Our success resides in the fact we are imaging experts and imaging application experts.
Our success resides in the mix of customs, semi-customs and standards solutions
Our success resides in connection with some customers (market leaders or future ones)

Main Accountabilities
Your main accountabilities will be :
Master how to test and characterize imagers and systems for 3D applications (meaning you will have the time to learn). To achieve that objective, you will have to perfectly understand the operation and behavior of the sensor in the context of 3D measurement.
Deploy the above know-how in new methodologies to test and characterize imagers systems for 3D applications efficiently (in time and resources)
Develop calibration and correction algorithms allowing to extract the best performance of the CMOS imagers and systems in terms of distance measurements
Contribute to the development of public standards based on the aforementioned methodologies
Contribute to master how CMOS imagers interact with other system elements(optical system, illumination, SW, …) to deliver maximum performance in terms of distance measurement
Deliver bricks of the product/project to be built, on performance, quality, time and costs.
Tasks :
Test and Characterize imagers and systems for 3D applications.
Prototype, perform tests, trials, on 3D applications in the innovation lab
Understand 3D applications. Identify key parameters. Measure them
From the application parameters, specify your brick
Design or Drive the execution of development until its end
Integrate your brick in the bigger design. Adapt, debug, understand
Expected behaviours:
Personal accountability
A sincere wish to understand technical issues – Deep analysis of results and problem solving
Innovative Leadership or leadership for innovation
Planning for results

Essentials Skills & Experience
To succeed in this role you must have:
Passionate or energized by technical products/developments
Technical team work capabilities
Imaging technology knowledge is a plus
Engineering or Physics degree mandatory. Optics knowledge is a plus
Fluent English – Spanish and/or French is a plus
Your ability to invent new applications in the 3D field, the fun you will get and share to others in playing with cutting edge applications will allow you to thrive in the role. Advanced personal development opportunities will be available throughout our global international organization for high performers.
Conditions
Lieu
Saint-Égrève (38120)