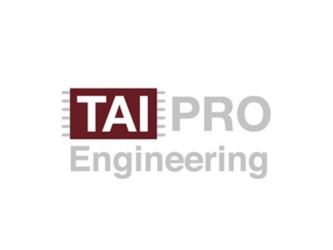 Junior Electronics Engineer – Design electronics
The Company
We are an engineering company specialized in microelectronics. We offer a high added value engineering services to integrate microsystems into industrial products or processes, to solve a problem or to add new functionalities to the products.
To reinforce our position on the market in Grenoble, TAIPRO is currently looking for a "Junior Electronic Solution Designer" holding a master in electronics.
Job Purpose
As an Electronics Engineer you will be part of the R&D team and you will be working on the design of electronic device.
Your key responsibilities:
You join the R&D team and take responsibility of projects and/or part of projects in electronics in different domains such as : car race, aerospace, radiopharmaceutical, and many others.
You interact regularly with the entire team and manage your tasks from A to Z (feasibility study, specification writing, conception, set the electronical schematic and lay-out, planning, cost estimation, the materials selection, prototyping, tests, documentation, internal presentation, industrialisation)
You document all of your developments in order to perpetuate the company's know-how
In connection with the long-term business strategy, you share your ideas, you ensure a technology watch, follow trends and take part in the overall development of the company
You have many contacts internally and externally with clients, suppliers and subcontractors
Your profile
Master's degree in electronics engineering
You have a good knowledge of the Altium designer software
You are fluent in French and at least intermediate in English
You have an attraction for the hardware manufacturing
You have a well-developed team spirit
You have a passion for the innovation
You are a structured, rigorous person who knows how to integrate quality processes
You are an enthusiastic and positive person
Offer
A full time contract
A challenging and diversified position within a high-potential innovative electronics company.
To work in a human size, dynamic, respectful and professional environment.
Learning and development opportunities.
n attractive compensation package in line with the position responsibilities
How to apply?
If you are interested in this challenging opportunity, please address your application (CV and short motivation text, both in English) to m.saintmard@taipro.be
Remark: Only selected candidates will be contacted
Lieu du poste à pourvoir : Grenoble (38000)
Type d'offre : Emploi
Type de contrat : CDI