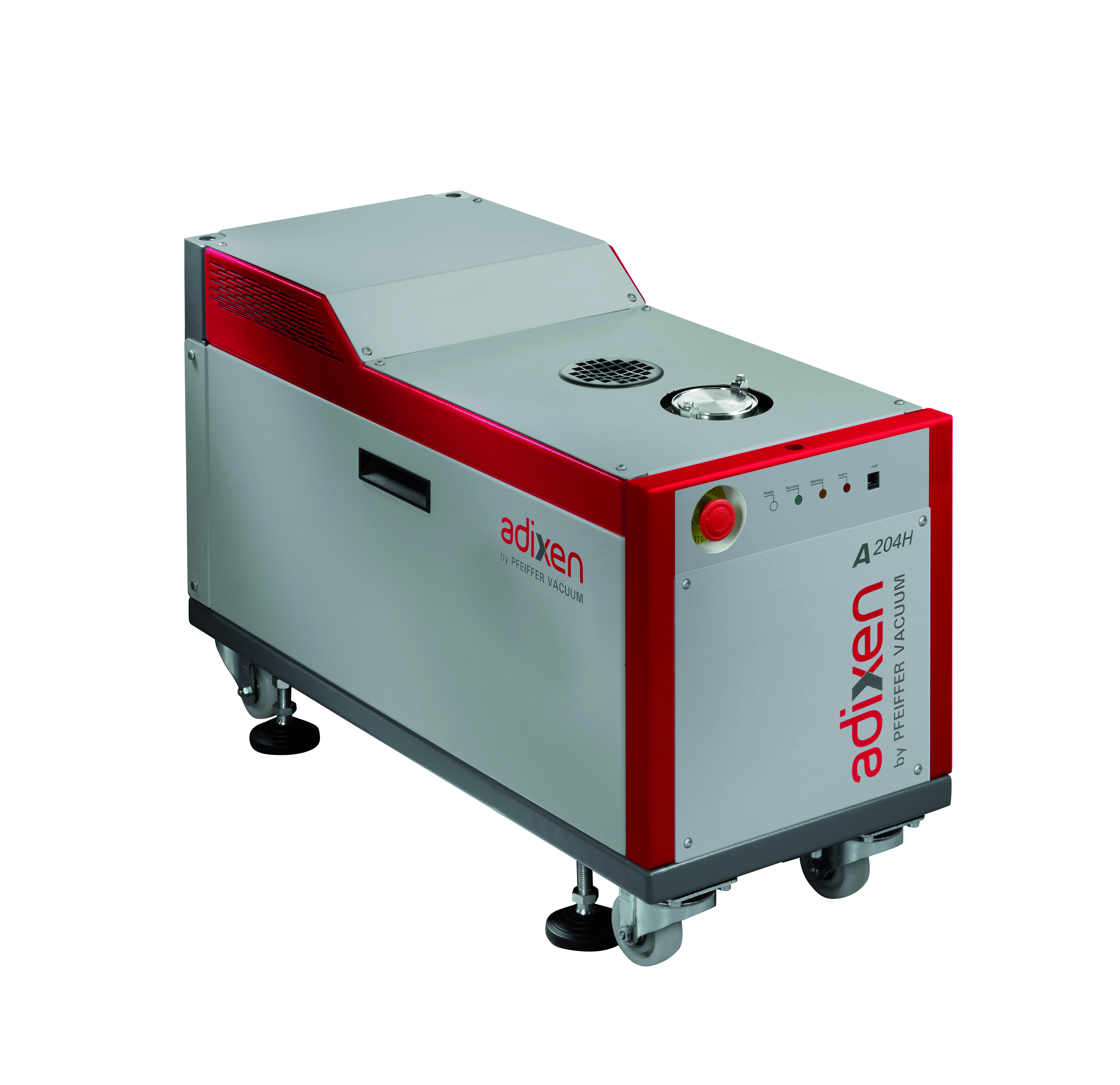 Product description
The A204H pump line belongs to the company's new Series 4 generation of dry primary pumps developed for the most demanding applications. The new line integrates several innovations intended to boost the product's overall lifespan:
- New materials selected for their capacity to withstand corrosion
- An extended operating temperature range that limits the amount of sediment, reducing wear and tear on the pump
- A new monitoring system with features like support for new sensors, operating logs, new alert/alarm algorithms, and an energy-saving mode

The company's Series 4 meets the most stringent etching and CVD specifications, making it suitable for semiconductor, flat-panel display, and LED applications.

Product history
Adixen Vacuum Products has been manufacturing multi-stage roots pumps since 1992. These dry primary pumps earned Adixen a position on the semiconductor, flat-panel display, LED, and solar markets. The low-pressure processes used in these industries produce gases that are compressed by the pump, transforming them into solids (sediment) that cause both corrosion and wear on the pump's mechanical parts, shortening the pump's lifespan.

One of the goals of the Minalogic Textuled2 project (November 2011-April 2014) was to find a solution to this problem. Specifically, project partner Corial uses sapphire etching equipment to manufacture its high-brightness LEDs, and the process creates byproducts that, over time, are detrimental to the equipment's Adixen primary pumps.

The Textuled2 project covered the engineering and development work that ultimately resulted in new technology capable of limiting the formation of these harmful byproducts and improving how the etching equipment and pump work in tandem (through machine-to-machine communication).

Adixen's 204H pump, which leverages these new developments, will replace previous generations of multi-stage roots pumps for the LED and other markets where processes are becoming increasingly damaging due to higher volumes and new materials. The pumps also meet customers' demand for integrated, communicating solutions.