A closer look at MinaSmart
13/02/2020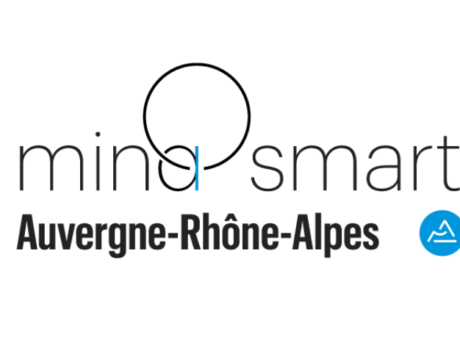 MinaSmart, the Auvergne-Rhône-Alpes region's EDIH, was established in 2018. More than a year out, where do things stand?
Interview with Pierre-Damien Berger, Director, MinaSmart.
How did MinaSmart originate?
The European Commission set up a framework for the development of a European Digital Innovation Hub (EDIH) concept. The goal is to help industrial companies across Europe adopt digital technology
What does it do?
The MinaSmart EDIH was the result of the Commission's development efforts. It plays several roles. First, it is a network that facilitates access to resources. It is also a seal of approval that can be granted to projects that aim to develop industrial activities with a digital technology component. It is financed by the European Commission and the Auvergne-Rhône-Alpes Regional Council. Traditional SMEs and high-tech SMEs are the direct beneficiaries, but all of the region's businesses will benefit indirectly from the projects funded.
What makes MinaSmart different from the other EDIHs?
Our EDIH here in the Auvergne-Rhône-Alpes region will focus on the dissemination of digital technology (cyberphysical systems, integrated components, artificial intelligence, connectivity, security, and high-performance simulation) across all markets, products, services, and industrial and organizational processes.
The markets (energy, healthcare, transportation, chemical and environmental, agri-food, factory of the future) will be addressed by all of the partners in this collective endeavor.
Who is already on board?
Our partners currently include the majority of the ecosystem's stakeholders:
The Auvergne-Rhône-Alpes Regional Council and all of its departments, the Digital Campus, etc.
Academic partners and research centers: CEA, INRIA, the region's universities (Savoie Mont Blanc, Lyon, Grenoble, Clermont-Ferrand), EMSE, and other schools soon to come.
Clusters: Axelera, Cara, Tenerdis, Vegepolys, and, very soon, others.
Technical centers and other organizations that operate labs: CapTronic, CETIM, Hall 32, IRT Nanoelec, and Thesame.
The economic development agencies: ENE, Digital League, etc.
And, of course, businesses.
What services does MinaSmart offer?
The service lineup includes all of the services offered by all of the stakeholders involved in the program. There are five types of services: strategy, R&D, growth, funding, and human resources.
Would you like to learn more about MinaSmart? Contact:
Pierre-Damien Berger | Director, MinaSmart-DIH Europe
pierre-damien.berger@minalogic.com | T : +33 (0)4 38 78 06 12 | M : +33 (0)6 84 20 86 67