DigiFed : European project to finance your innovative smart solutions
02/03/2020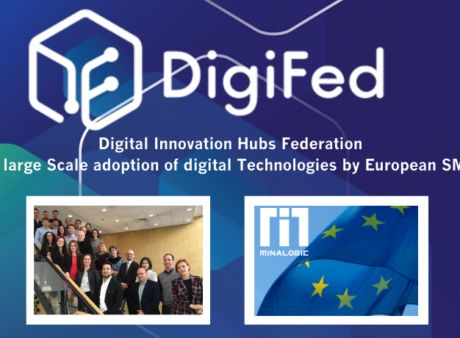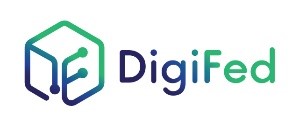 DigiFed is one of 4 new European projects in which Minalogic is a partner
DigiFed (Digital Innovation Hubs Federation for large Scale adoption of digital Technologies by European SMEs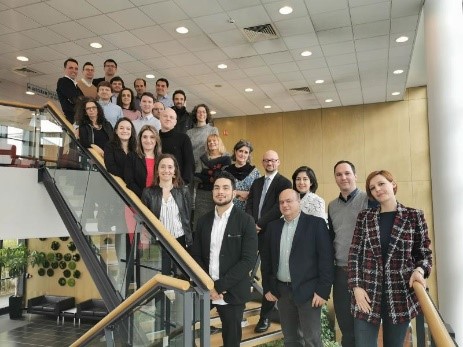 DIGIFED, launched last January, brings together 12 partners from 9 European countries (Spain, France, United Kingdom, Italy, Belgium, Germany, Austria, Slovenia, Hungary) to offer financial, technical and business support for the development of smart applications in Europe.
The ecosystem is well represented in this consortium which brings together research and technology organizations (CEA LETI, IKERLAN), universities (Budapest University of Technology and Economics, University of Ljubljana), large groups (STMICROELECTRONICS, AVL), clusters (MINALOGIC, DIGICATAPULT) and companies (ZABALA, BLUMORPHO).
This project is an EU funded project (H2020 - ICT) that supports companies to become more competitive through the adoption of latest digital technologies. To achieve this, DIGIFED fosters cross-border partnerships between :
SMEs
Midcaps
Large enterprises
Universities
Public bodies
RTOs
DIH (Digital Innovation Hubs)
The partnerships will strengthen a European high-tech ecosystem with Cyber-physical Systems (CPS) at their center so that companies and in particular SMEs can benefit from knowledge sharing regardless of their location.
The project has allocated a budget of €3.8 million to finance directly SMEs and Midcaps through "vouchers", in this sense 200 companies are targeted, 60 of which will receive financial support of up to €55,000 for integrating new technologies into their products and services.
There are four funding schemes and innovation pathways that will be launched and will target companies with different levels of digital maturity
GENERIC EXPERIMENT
APPLICATION EXPERIMENT
APPLICATION EXPERIMENT TWIN
DIGITAL CHALLENGE
Eligible structure
Group of 2 up to 10 SMEs
1 SME or Midcap
1 SME or Midcap
1 or several SMEs
Partnerships
Consortium with common challenge
With partners/technologies facilitated by the DIGIFED team
With a techno supplier or a customer (SME/RTO/Midcap/LE in Europe) of your choice
Midcap or large group
Overall project budget
tbc
78.500€
78.500€
tbc
Grant max (70% declared budget)
tbc
55.000€
55.000€
tbc
Project length
9-12 months
9-12 months
9-12 months
9-12 months
Details

Focus on raising digital maturity of group of SMEs with common challenges.

Tech transfer from DIGIFED partner.
Tech transfer from one SME/Midcap to another. They both receive grants.
For Midcaps and large groups who can define a challenge and request solutions from SMEs.
Fields

CPS / Embedded systems
Smart applications
Artificial Intelligence
Connectivity/IoT
Additive manufacturing
Application-specific semiconductor technologies
Heterogeneous integration and smart miniaturized systems
Micro and nano bio-systems
The energy efficiency of systems

Expected outcome
Demonstrator prototype with a high technology readiness level (TRL). The prototype may also be used as a first-generation product.
The upcoming open call will be addressing "Application Experiments" proposals
Opening : 17/03/2020
Closing : 05/06/2020
DIGIFED is pertinent if you are
Developing novel and innovative smart solutions worthy of market leaders.
Bridging the physical and virtual worlds with advanced technologies and industrialized solutions.
Interested in using premium resources and competencies to speed up solutions development.
Wishing to access a unique European ecosystem composed of leading industrial companies, world-class research organizations, innovation accelerators and private investors.
To guide you through you project submission, Minalogic and its partners offer you the following events:
WEBINAR: General project presentation and upcoming calls for proposals, 10/03/2020 Registration
WEBINAR: Presentation of DIGIFED available technologies catalogue Part 1, 17/03/2020 Registration
WEBINAR: Presentation of DIGIFED available technologies catalogue Part 2, 24/03/2020 Registration
BOOTCAMP: workshops and pitch training for project submission, April 2020
For further information :
Bastien Hualpa | European Projects
bastien.hualpa@minalogic.com | M : +33 (0)6 21 96 71 83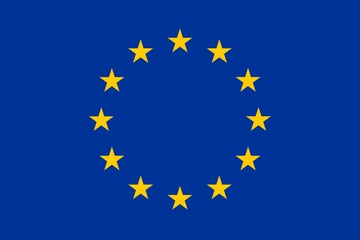 This project has received funding from the European Union's Horizon 2020 research
and innovation programme under grant agreement No 864266