International Paris Air Show
Du 19/06/2023 au 25/06/2023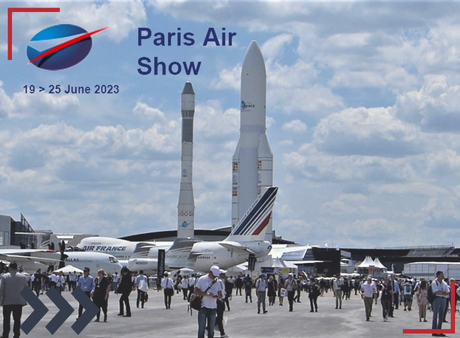 The International Paris Air Show is organised by the SIAE, a subsidiary of GIFAS, French Aerospace Industries Association.  
The 54th edition of the Show will take place at the Le Bourget Parc des Expositions in June 2023, and once again will bring together all the players in this global industry around the latest technological innovations.
The first four days of the Show will be reserved for trade visitors, followed by three days open to the general public.
Since its launch in 1909, the International Paris Air Show has constantly grown, and remains the largest aerospace event in the world.
The Show is a special time for every company, providing an occasion to meet up with all the key players in the aerospace industry, seize fresh commercial opportunities, present their expertise and innovations to the world, and form technological and industrial partnerships.
Exhibiting at the International Paris Air Show means very simply participating in the most extraordinary event, and the most fascinating gathering for the industry and all its players, manufacturers and users.
Biggest Show in the world
📍 2,453 Exhibiting companies from 49 countries 
📍 304 Official Delegations from 98 countries
📍 139,840 Trade visitors, 40% from oustside France
An effective show, an intense periode for business and meetings
📍 A global gathering point for the entire profession,
📍 The best possible showcase for entering the market and making yourself known,
📍 An outstanding venue for business and technological partnerships,
📍 An ideal site to present your innovations.
If you  want  to meet us on this show to discuss with us and discover the companies present on the stand, do not hesitate to contact : Antoine Camus
Where and When?
Date and Time
Du 19/06/2023 au 25/06/2023
Location
Paris Le Bourget