Laser World of Photonics
Du 26/04/2022 au 29/04/2022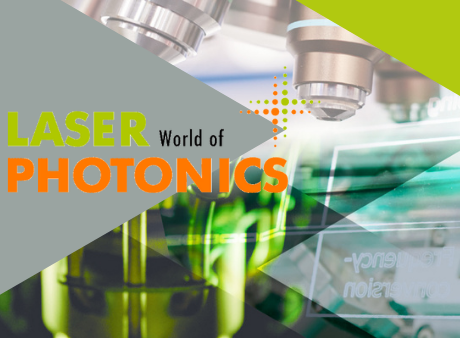 Le salon mondial des composants, systèmes et applications de la photonique
Évènement international qui couvre dans son intégralité toutes les technologies de l'optique, de la photonique et des lasers.
Le rendez-vous incontournable de l'industrie de l'optique-photonique pour prospecter le marché allemand et rencontrer les décideurs clés du secteur.
Une participation record en 2019 : plus de 1 300 exposants, plus de 34 000 visiteurs et 3600 présentations techniques.
Le salon allie à la fois innovation technologique, recherche et développement avec les applications industrielles et regroupe les acteurs internationaux autour de l'exposition et du forum de conférences de très haut niveau.
Des applications novatrices pour l'ensemble du marché
Laser World of Photonics présente une combinaison unique de recherche, de technologies innovantes et de secteurs d'applications industrielles. Et toute la gamme de solutions, des composants aux systèmes.
Rejoignez la communauté mondiale photonique à Munich
Exposer sur le Pavillon France
Pour rejoindre un groupement de stands d'entreprises françaises réunies sous une bannière «France» et vous permettre d'accroître votre visibilité.
Where and When?
Date and Time
Du 26/04/2022 au 29/04/2022