Minalogic Business Meetings 2024
Le 14/03/2024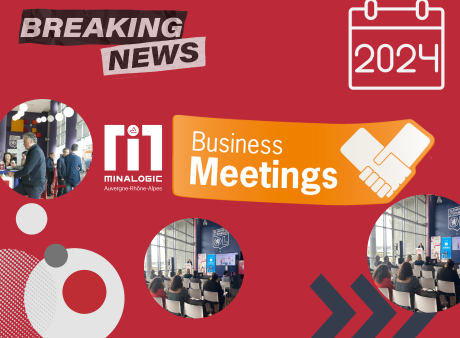 MBM celebrates its tenth year of business meetings in 2024
See you on March 14, 2024!
We are pleased to announce the launch of a new series of Minalogic Business Meetings.
Following the Stade des Alpes in Grenoble and the Groupama Stadium in Lyon, we continue our tour of the most emblematic stadiums in the Auvergne-Rhône-Alpes region with a meeting on March 14 at the Geoffroy-Guichard Stadium in Saint-Étienne.
👉 Why participate?
This event focusses on digital technologies, allowing technology suppliers and contractors worldwide to hold qualified business meetings.
📍 Participate in up to 16 ultra-qualified business meetings.
📍 Strengthen your network and accumulate qualified contacts during informal networking events.
The objective of this event is to enable technology and service providers with expertise in the fields of microelectronics and nanoelectronics, photonics, software, content and use, and artificial intelligence to meet with contractors with specific needs to generate business.
The innovative technologies, products, and services developed by the participating suppliers are relevant to all sectors of activity and cover the entire digital value chain.
👉 Rates: Check out our rates!
For Minalogic members and partners:

👉 How do B2B meetings work?
Online registration
Create your profile now and register to benefit from our special early bird rate!
To maximize your chances of obtaining qualified meetings, we encourage you to fill out your profile with as much information as possible concerning your company and your expertise.
Make your meeting requests
The schedule is already open for appointments: Browse the catalog of participants and make your meeting requests now.
Validate any meeting requests
Accept or decline any meeting requests made to you by other participants.
Receive your meeting schedule
Five days prior to the event you will receive your schedule (containing only meetings that have been validated by both parties).
On the day of the event
Conduct your meetings, network, and attend the provided conferences.
xxx
Stay tuned for more information!
This event is endorsed by the Auvergne-Rhône-Alpes region.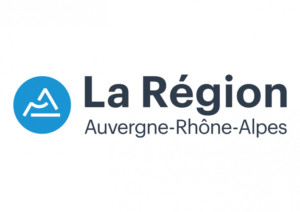 Where and When?
Date and Time
Le 14/03/2024
Location
Geoffroy-Guichard Stadium

Want to know more? Contact: