Photonics West
Du 27/01/2024 au 01/02/2024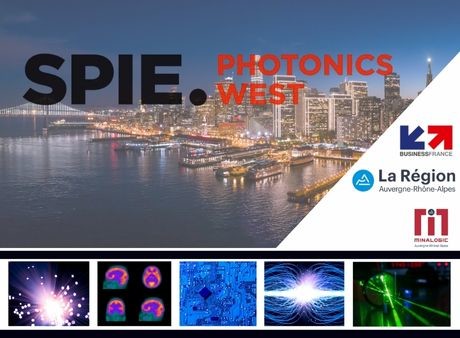 Global optics–photonics industry meeting
As an annual event with global importance organized by the SPIE (an international society of photo-optical instrumentation engineers) since 1995, Photonics West welcomes thousands of researchers and industry members who work with light and its applications. This constitutes a very broad spectrum of disciplinary fields, as described by Ivan Testart, the Director General of Photonics France, the French Federation of Photonics.
Photonics West is an essential meeting place for the optics–photonics industry to explore the American marketplace and meet key decision-makers in the sector. In addition, this event offers an exceptional conference program with world-renowned symposia dedicated to medical optics, imaging, lasers, micro-nano interfaces, optoelectronics, and green photonics technology.
Themes include:
📍 Industrial and scientific lasers
📍 Optics and components
📍 Detectors
📍 Captors
📍 Imaging and cameras
📍 Testing
📍 Measurement and metrology
📍 Quantum…
Where and When?
Date and Time
Du 27/01/2024 au 01/02/2024
Location
Moscone Convention Center

Want to know more? Contact: