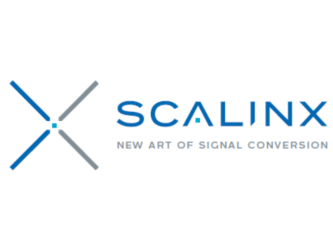 SCALINX
About
SCALINX is a fabless semiconductor company designing state-of-the-art Analog, Mixed-Signal & RF Integrated Circuits and Intellectual Property blocks for the Aerospace/Defense, Industrial and Communications markets.
Our core business is to provide tailored solutions to OEMs and semiconductor companies developing high-end circuits and systems with ultra-low power requirements and reduced Bill of Material.
Our expertise spans from the sensor interface to the digital interface. SCALINX's IC design team has a cumulated expertise of more than 250 years in the semiconductor industry with a proven track record of first-time-right tape-outs that led to many successful business stories.
Information
Markets
Aerospace & Defense, Digital Infrastructures
Minalogic member since
02/06/2017
Contact details
Adress
27 rue de la Vistule
75013 PARIS
Contact
FAKHOURY Hussein
Founder & CEO