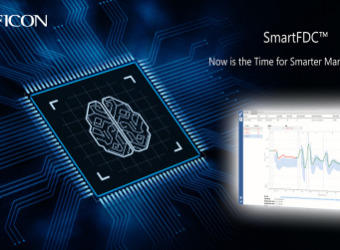 INFICON Introduces SmartFDC™ Machine Learning Anomaly Detection System
SmartFDC reduces Fault Detection implementation time, maximizes detection capabilities, and provides powerful analytical tools to engineers of all skill levels. Its ML algorithm automatically learns the processes that run on the equipment with no additional setup or configuration, meaning that every tool and chamber is monitored from the moment the system is enabled. While the system fine tunes the learning, engineers are provided insight into the processes and equipment that enhance their ability to identify and troubleshoot issues.
INFICON's modular SmartFDC also augments traditional FDC systems by merging Machine Learning and engineering experience into a single intuitive platform. Its architecture enables factories to augment existing 3rd party FDC systems, including the INFICON FabGuard® FDC System, with ML capabilities that can target specific process areas or broadly cover the entire facility. This enables factories to easily ramp implementation and add capabilities based upon specific needs without requiring significant changes to existing data collection or excursion detection infrastructure, thereby further simplifying the deployment.
For more information or to request a demonstration, please see us at https://ims.inficon.com