Minalogic a key stakeholder and observer as Europe restarts its economy
29/06/2020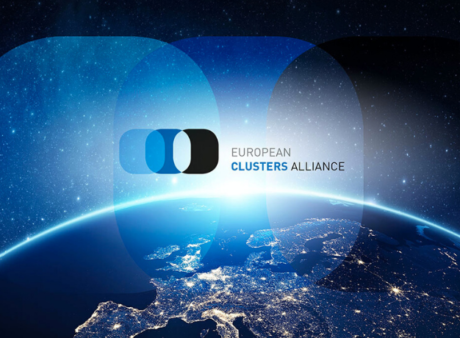 The EU is calling on a wide range of stakeholders to come forward with their most promising strategies for putting Europe's economy and future back on track. Minalogic is contributing to these EU-level talks.
The ECA (European Cluster Association) was founded in late 2019. AFPC (France's national cluster federation) currently holds the vice presidency of ECA, which has the ear of the European Commission (and, specifically, DG GROW) on strategies to restart the EU's economy as we come out of the Covid-19 crisis.
ECA is working with EC bodies JRC, DG GROW, DG Health, and DG CLIMA to organize a series of webinars on markets deemed crucial to Europe's economic recovery.
Electronics webinar
Hervé Ribot, Minalogic's technical director for micro- and nanotechnology projects, was invited by ECA to speak at its June 3 webinar entitled: "Analysis of Disruptions in the Electronics Ecosystem".
Hervé explained Minalogic's analysis of the impact (business, R&D, sales) of Covid-19 on its ecosystem, which has strong ties to electronics. He also highlighted the cluster's important role in supporting members through this major public health crisis.
The EU's cluster community published an article about the webinar
A recording of the webinar is available on Minalogic's YouTube channel
Minalogic support for members
Throughout the Covid-19 crisis, Minalogic continued to mobilize its resources to support members. The entire Minalogic team remained available to assist members with their individual challenges throughout the lockdown. Minalogic also ramped up efforts across its three traditional support services. Here are a few examples.

Networking:
The Minalogic website was frequently updated with the latest news on government assistance (regional, national, and EU)
The annual general meeting was held online
Innovation :
Minalogic supported R&D projects (related to Covid-19 and others)
A number of I-Nov and PIA3 (French government financing instruments) submissions were certified by Minalogic
Growth:
Minalogic assisted members with their submissions to calls for proposals for Covid-19 projects issued by various government agencies
An online session of Minalogic Business Meetings was held