Minalogic Business Meetings 2021 sets new record
12/10/2021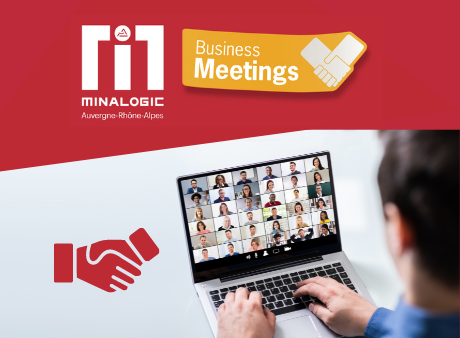 Minalogic Business Meetings (MBM), the cluster's international business convention, took place on May 27, 2021. This, the seventh edition of MBM, brought in 385 participants. Offered 100% online for the second year running, MBM once again delivered on its promise of generating maximum leads for participating companies.
Made possible in part by the Auvergne-Rhône-Alpes regional government,* MBM aligns with Minalogic's open innovation strategy introduced in 2012. The physical event planned initially had to pivot online once again due to Covid restrictions. What turned out to be the second edition of the Minalogic [Online] Business Meetings proved that, if leveraged effectively, digital technology offers advantages that can add value to this kind of event.
Minalogic, an open innovation exchange
Digital transformation is happening now, and in today's increasingly connected, global, and competitive world, partnerships can make the difference.
At Minalogic, we are known for our expertise in innovation, of course. But we also serve as an "open innovation exchange", and have run more than 40 national and international open innovation events since 2012. Events like Minalogic Business Meetings, Open Innovation Days, and Tech Biz Days are all part of this strategy.
Digital technology the hallmark of the 2021 edition of MBM
Back online—but even better—in 2021! Going into MBM 2021, we had a year of experience transforming live events into virtual ones behind us. The things we learned along the way prepared us to think laterally and fine-tune the experience for our participants. The result? A high-added-value event! The numbers don't lie: Minalogic Business Meetings 2021 was a record-breaker.
385 participants
1,000 B to B meetings
450+ conference attendees
The participants were more than satisfied with their Minalogic [Online] Business Meetings experience, with pre-scheduled B to B meetings and a variety of presentations, plus—new this year—a virtual networking salon.
From 2020 to 2021


> An improved platform with chatbot, simpler navigation, and how-tos for participants

> A virtual networking salon

> A record number of buyers

53% more buyers registered

20% more international buyers

11% more B to B meetings scheduled on the day of the event

"Minalogic Business meetings 2021 offered up a mix of interesting presentations and opportunities to meet with a variety of companies. Several of the presentations were in English, which was great for international visitors like me. The online platform was user-friendly; it was easy to manage your schedule and go back and forth between the presentations and one-to-one meetings. I was certainly satisfied with the experience at MBM and will definitely consider doing it again next year."

Johan Lecocq, DSP Valley, Partner
Security (and threats) in the spotlight: focus on the safety-security conference program and directory
Threat actors are always looking for new security vulnerabilities to exploit and are constantly inventing new malicious attacks. The number of threats is on the rise, and no industry or sector of the economy is spared. Whether it is computer networks, infrastructure, community safety and homeland security, counter terrorism, health security, or personal data protection, security is a universal concern.
The number of attacks ticked up during the pandemic, with the most severe incidents posing potential threats to national sovereignty. Therefore, it comes as no surprise that we decided to make security THE hot topic at Minalogic Business Meetings 2021, with:
- A series of eight presentations on the latest security-related issues
These 30- to 60-minute presentations by experts from France, Canada, the United States, and Wales covered topics related to economic security, workplace safety and security, and health security.
Watch all eight recordings on our YouTube channel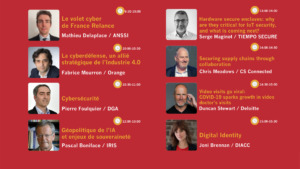 - A safety-security directory highlighting the wide range of know-how in our ecosystem
The directory, unveiled during the introduction to the presentation series on May 27, features 44 Minalogic member companies and laboratories active in the very diverse fields of safety and security. The directory is a wonderful way to promote our ecosystem to an international audience.
Télécharger l'annuaire sûreté – sécurité (pdf)
With Minalogic Business Meetings 2021 now behind us, we would like to thank our partners and sponsors for their support, and the participants for their confidence! The event was, by all accounts, a success.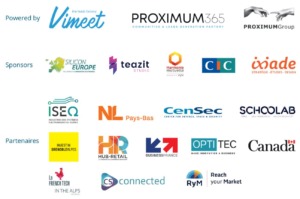 Looking ahead, 2022 might seem a long way off. But, as you have probably guessed, we are already working on it. We now know how to make the most out of any event, be it physical or digital. True to form, we plan to capitalize on our learnings from MBM 2021 to make 2022 even better. And, while we love running online events, we do hope to see you in person next year!
*Minalogic Business Meetings is financed by the Auvergne-Rhône-Alpes Region through Minalogic's International Development Plan.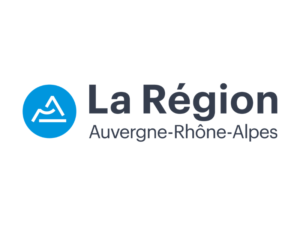 Want to know more? Contact: