Minalogic sharpens focus on healthcare
07/07/2016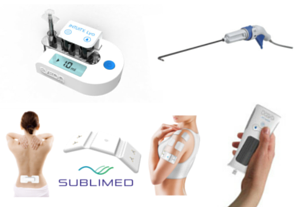 The healthcare market is booming, and innovation is driving real opportunities to respond to the world's emerging healthcare challenges.
The market for connected objects—in particular connected objects for healthcare—is expanding rapidly, and this trend is accelerating the pace of the healthcare market. E-healthcare, new services and technologies, and the increasing adoption of distance medicine are just some of the innovations shaping the industry.
Businesses are competing for a piece of this growing market, either by developing solutions leveraging new technologies, or by partnering with the industry's more traditional stakeholders. New market entrants are revolutionizing healthcare with their innovative products and services.
Minalogic counts around 60 members offering healthcare-related know-how in three major areas: medical systems, services, and components.
Several Minalogic-certified collaborative R&D projects (like intuity Bio and Jaimy) have resulted in innovative new healthcare products on the market.
Minalogic members seeking to carve out a position on this market can benefit from the cluster's support. They can participate in events in partnership with other organizations in the field of ICTs for healthcare, such as a trip to Taipei from November 27 to December 2, 2016, and benefit from Minalogic's involvement in large-scale healthcare programs like the EU's EIT Health and Health2CARE.
Discover Minalogic members' healthcare know-how
| | |
| --- | --- |
| COMPONENTS | |
| SYSTEMS | |
| SERVICES | |
Is your company a Minalogic member ? Do you have know-how useful in healthcare applications but do not appear in the table?
Contact Ingrid Mattioni (ingrid.mattioni_at_minalogic.com) to have your company's name added to the listing.
Don't forget to mention which category your know-how applies to.