Bluetooth Low EnergyProgram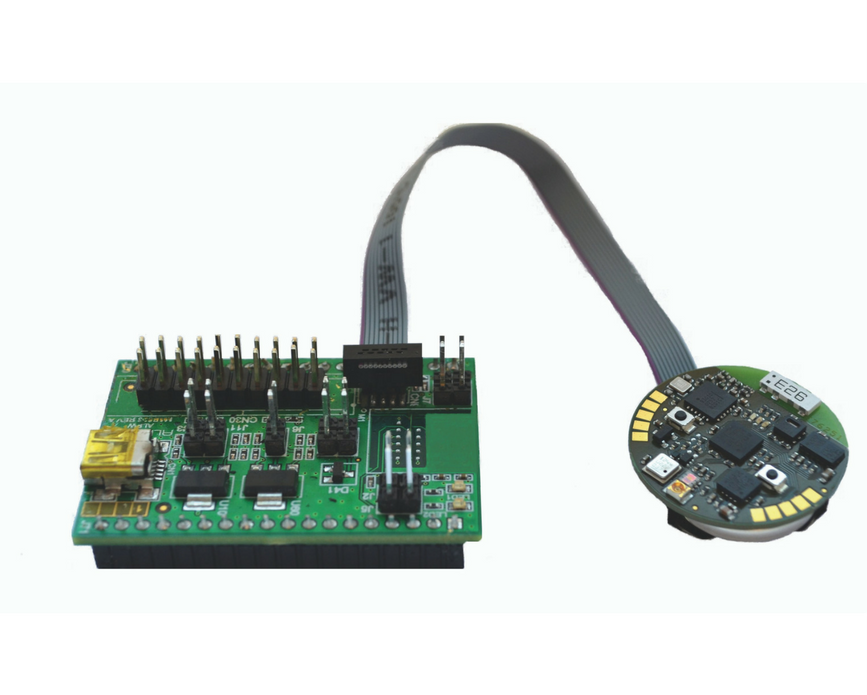 Product description
Alpwise sells a range of hardware and software to customers seeking to integrate low-energy Bluetooth communications capabilities into their products, effectively transforming them into connected objects.

The company's TAG is both a development platform and a complete communicating, self-powered multi-sensor system module.

It includes an accelerometer, a gyroscope, a magnetometer, and temperature, humidity, air pressure, and ambient light sensors and can be used to develop a broad array of applications from location and motion sensing to capturing environmental data.

Data are sent via low-energy Bluetooth to a smartphone, tablet, or PC.

Alpwise supplies the entire software development environment, both for its TAG and for iOS, Android, and PC.

The company's product lineup also includes Bluetooth low-energy and dual-mode modules, development kits, and protocol stacks for 80c51, ARM CORTEX M0, M3, M4, Renesas RX100, RL78, and more.

Bluetooth low-energy was originally marketed for mobile telephony accessories, hands-free car kits, and medical systems. Today, the technology is finding new applications in the world of connected objects, where it can be used in sensors, home automation, TV, location, PC peripheral devices, smartphone accessories, sports and fitness devices, watches, and assisted-living products.

The Alpwise lineup, unique on the French market, includes technology bricks that can be used to give objects communicating capabilities for tomorrow's Internet of Things.

Product history
Very early in its history, Alpwise, a wireless-communications specialist, narrowed its focus on Bluetooth low-energy technology, participating with the support of Minalogic in various collaborative R&D projects backed by the French Single Interministerial Fund.

For example, in 2007 Alpwise contributed to Bluetooth SIG working groups tasked with developing Bluetooth 4.0 specifications under the Surgimag collaborative R&D project.

The project positioned Alpwise to develop a complete Bluetooth 4.0 protocol stack and an initial RF module using the technology, and sign a strategic partnership with
EM Microelectronic
(a Swatch Group company). Alpwise showcased these developments at the Electronica trade show in
2010--and was the only exhibitor at the event to have a working Bluetooth low-energy functional demo.

The company pursued its R&D efforts through two new collaborative projects (Disdeo and Demosen from 2011 to 2014), adding new Bluetooth low-energy products to its lineup.

The projects enabled Alpwise to deepen its know-how and broaden its Bluetooth low-energy product lineup with new communication protocols for medical data, adaptation layers for iOS and Android, the TAG multi-sensor module, development kits, sensor-network management algorithms, and FOTA (firmware over-the-air) technology.