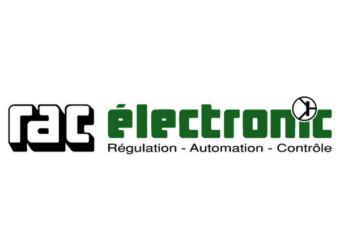 Secure clean room vestibule access control panel
Product
The product developed is a secure clean room vestibule access control panel. The principle is to separate the door and vestibule functions, with each door controlled individually so that door operation aligns with the specifications. Interlocking will also be managed separately and master-slave relationships between doors will be fully configurable regardless of the number of doors or the layout of the vestibule. In the event of changes to the building or clean room layout, reconfiguring the access control system will not require any additional programming. The current solution consists of the following equipment installed on the door frames: * 1 limit switch * 1 suction strip to lock or open the door * 1 buzzer * 1 optional key-operated switch * 1 optional key-card reader Each component is wired to the main cabinet, which contains the PLCs that manage the network with the software application developed. The maximum distance between any given door and the PLC is estimated at 400 meters. For larger facilities, the wiring costs would be high and network speeds would be negatively affected. The main cabinet can also be connected to a supervision system, either locally or remotely.
L'histoire du produit
There are many automatic clean room vestibule door manufacturers, each with its own door interlock system. All manufacturers offer economical one- or two-door solutions. However, for clean rooms and or labs with more than two doors, or with doors from different manufacturers, access management is a challenge. Implementation times are unpredictable and it is often falls upon the customer to adapt to the capabilities of the different systems, when it should be the other way around: the customer should be able to install a system that operates according to specifications. This project would simplify access control while providing enhanced security and the ability to adapt to unique configurations. The product is expected to be priced at €200 ex. tax and annual sales volumes are estimated at 2,000 to 5,000 units.
Financeurs
Project financed by the IRT Nanoelec Easytech program, administered by Minalogic.
Financeurs publics
Auvergne-Rhone-Alpes Regional Council, Isere General Council, Grenoble Alpes Metropole (The Greater Grenoble Intermunicipal Authority)
En collaboration avec
Grenoble INP ESISAR