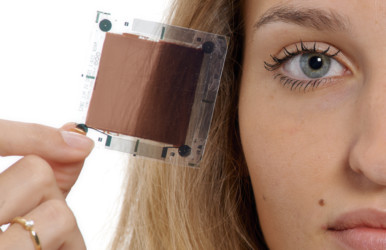 Adeunis
Self-powering sensor
Product
One of the major challenges for M2M IoT sensors is power. Adeunis RF is constantly assessing the latest energy-harvesting technologies to determine their level of maturity. This project was set up to asses three energy-harvesting technologies: solar, thermal, and vibration.
L'histoire du produit
The project resulted in a functional demonstrator for use implementing and assessing the three technologies. The main technical issue is the compatibility of the energy-harvesting system with the type and brand of electronics used. To use these systems to create self-powering sensors offering optimal yields, some design and customization work will be required. In terms of cost, the energy-harvesting systems studied are more expensive than traditional battery-based power supply solutions. Therefore, the technologies are not yet mature enough to be integrated into Adeunis RF's products. However, the project did position Adeunis RF to take full advantage of these systems when they are mature enough and the company is keeping a close eye on developments.
Financeurs
Project financed by the IRT Nanoelec Easytech program, administered by Minalogic
Financeurs publics
Auvergne-Rhone-Alpes Regional Council, Isere General Council, The Gresivaudan Valley Intermunicipal Authority
En collaboration avec
Grenoble INP ESISAR
Adeunis® provides connected devices and wireless solutions. Thanks to our solutions, we offer a complete chain of data transfer, from transceiver to your application.
"Make, Connect, Support": from manufacturing of connected devices, up to the provision of transmitted data, to the integration of connectivity, adeunis® provides the complete necessary infrastructure for the implementation of intelligent communication systems.
Dedicated to the IoT BtoB markets, adeunis® focuses its activities on Building Management and Processes and Services Optimization.