Smart City Expo World Congress: request the program
27/10/2022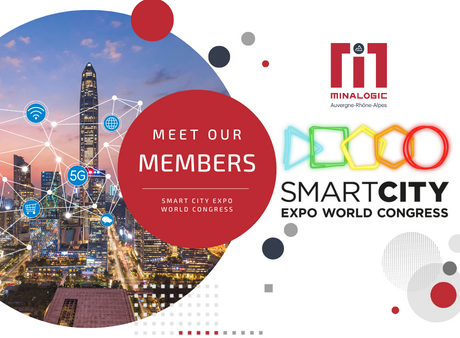 Created in 2011, Smart City Expo World Congress has become the leading international event for cities in only a few years.
By promoting innovation and collaboration opportunities, the goal of this exhibition is to shape a better future for cities and their inhabitants.
Smart City Expo World Congress 2022 in a few figures:
📍 20,000+ participants
📍 1000+ exhibitors
📍 700+ cities
📍 140 countries
Minalogic could not fail to be present at this flagship trade fair. We have partnered up with the Grenoble-Alpes stand (Grenoble-Alpes Métropole + The Grésivaudan Community of Communes) at the Business France pavilion, where you can meet:
The regional presence continues at the Business France pavilion, where you can meet:
Over the 3 days, Grenoble Alpes will be making its presence felt at this exhibition:
📢 Opening cocktail, Tuesday 15, inauguration by Florent Cholat, Metropolitan Councilor in charge of digital development, digital innovation and public data management
📢 Wednesday at 4:30 p.m., Florent Cholat will be speaking at the round table organized by BF on the theme "Labels and awards"
Followed by the Business France cocktail
📢 The inauguration of the France urbaine stand on the morning of the 15th "Speech in the central agora on the theme of digital sobriety".
We are also a partner of the Francophone Village: Smart City World Congress 2022 (myglobalvillage.com)

Want to know more? Contact: