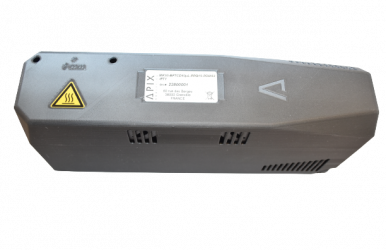 APIX Analytics
APIX Analytics launches new temperature ramp module MRT100G
APIX Analytics continues to develop its product range of miniaturized gas analyzers by introducing extra gas analytical optimization with new modules.
APIX Analytics offers extended solutions for gas compounds analysis with the new module family of miniaturized gas chromatographs MRT100G. those modules complete the existing offer of isotherm solution MI100G to optimize natural gas & biomethane's HHV determination.
Thanks to the OIML140/WELMEC certified ChromEx400 analyzer combining the MRT100G modules which permits to analyse natural gas up to C6+ within 2mn and combines hydrogen analysis class IIB in an IECEX environment.
Our analyzers monitored by PixL Pro software provides through MODBus communication all concentrations, Wobbe Index or density levels & alarms to optimise industrial CAPEX & OPEX.