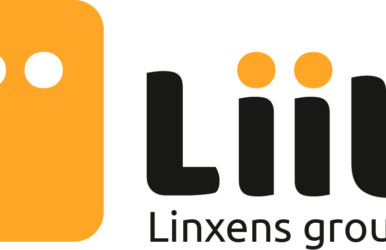 Liite
Liite : future is bright
Based in France, Liite is the new LED brand of Linxens SAS (created in 2016), a French specialist in microconnectors and integrated antennas for credit and phone cards. Applying its parent company's expertise to the field of LED, Linxens has been able to develop new, groundbreaking lighting solutions. This is a very innovative solution patented since 2016.
Today, using their patented technology, Linxens is able to integrate and package the LED light sources directly into a flexible support of up to 280 m in length. While short flexible light strips for decoration have been on the market for some time, these are not very durable and are therefore no comparison to Linxens' new product.
For LED lights in industrial applications, for example in supermarkets or multi-storey car parks, longevity combined with stable luminosity is essential. Up to now, this was only possible in rigid lighting solutions. Linxens' revolutionary flexible LED lighting is based on microchip technology. The blue light emitted by the chip is transformed into white light. The light spectrum available through this method covers anything from 6,500 K – a very bright, white light – to 1,800 K – a soft, warm shade. These light sources are integrated into the flexible support. Currently, Linxens can achieve illumination of 20,000 lumens. What's more, Linxens' products are up to 70% lighter than existing rigid solutions. Linxens' provides its technological solutions to its customers who integrate them into their luminaires. We cooperate with lighting manufacturers of various sizes from small businesses to multinational corporations. While the company currently focuses on industrial applications and the building sector, plans are in place to enter the consumer market in the area of deco products as well as the automotive and aviation industries.
In addition to a complete range of standard products Linxens is able to develop customized modules according to the customer's requests. Because we are mastering all the production process - tape production (electric circuit), LED package and phosphors formulation - we are able to develop many kind of modules according to the customers' requests, in a large volumes (with LEDs, electronics and mechatronics integration on module).
Linxens solution has many advantages :
Flexible module : able to adapt any lighting market (deco, industrial, signage...), available in long length (modules up to 32m)
Lightweight : lighter than modules using conventional PCBs. Up to 70% gain in weight
Optimal luminous efficacy : high efficiency levels (up to 155lm/W)
Chemical resistance : high resistance to corrosion (gold version against sulfuration, anti yellowing white varnish)
Color conversion : in-house phosphor's formulation and manufacturing, any CCT, CRI or colors can be created by Liite team
Easy integration : easy to integrate due to adhesive back layer, connectors integration on front or back, automatization friendly
Efficient heat transfer
Linxens lighting skills :
Designing LED light sources on flexible substrates (electrical, light and optical engineering)
Manufacturing LED sources - Characterizing & qualifying LED
Light engineering and color conversion : phosphors specially developed by Liite