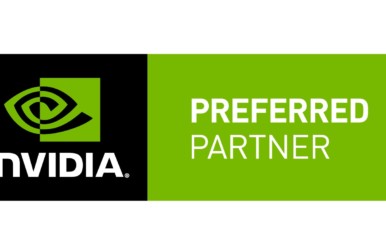 Neovision
Neovision joins NVIDIA Partner Network Service Delivery program
Renowned in France for its expertise in AI, Neovision took a new step by crossing the Atlantic! Neovision has joined the NVIDIA Partner Network to develop the future of deep learning on NVIDIA GPU computing platforms.

The scoop! Neovision joins the very restricted circle of NVIDIA expert partners. Presently, the NVIDIA Partner Network (NPN) has 24 French companies such as LDLC, OVH or the French subsidiary of Lenovo. The French company, located in Grenoble, will use its expertise in Artificial Intelligence (AI) to design the future of deep learning leveraging NVIDIA's GPU computing platforms.
Neovision, NVIDIA's first NPN Service Delivery Partner in AI in France!
Neovision successfully passed a review process focused on its business, technical and pedagogical skills. This process confirmed the company's business practices including its ability to support NVIDIA customers and technology technical skills by delivering on the latest deep learning developments.
This cooperation aims at developing high-value customer solutions using deep learning on NVIDIA GPU computing platform, in France and internationally.
NVIDIA invented the graphics processing unit (GPU) and with it ignited modern AI, the next era of computing. To support its worldwide development, NVIDIA relies on an international network of experts to amplify and complement its technology and skills around AI.
"Neovision and its team are glad and honored to join NVIDIA's Partner Network. Neovision is proud to share its expertise in deep learning with NVIDIA's customers. This partnership is a great recognition of our expertise and promises great business opportunities." - Lucas Nacsa, CEO & co-founder at Neovision.
"We are pleased to welcome Neovision as a Service Delivery Partner in NVIDIA's Partner Network. It's Neovision's deep understanding of deep learning and NVIDIA's AI computing platform that creates an excellent combination to advance AI to a wide range of enterprise customers." - Alfred Manhart, VP Partners & Pathway EMEA at NVIDIA.
As a first step, due to its expertise in AI, Neovision will attend the 2020 edition of the GTC conference, organized by NVIDIA in San Jose, USA, which is the premier event for Artificial Intelligence.