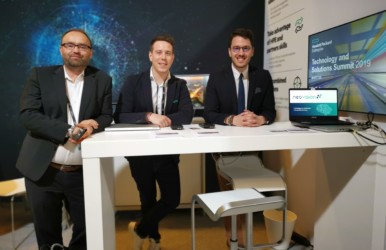 Neovision
Neovision reinforces its partnership with HPE
The partnership between HPE and Neovision is born months ago. The purpose is to offer a global solution by mixing our expertises, the hardware for HPE and the smart software for Neovision.
This partnership goes along with Neovision's wish which is to create long-term relationships with companies known for their excellence, complementary with that one Neovision.
For its part, HPE wants to surround itself with AI specialized companies.
To materialize this partnership, Neovision first joined HPE's AI marketplace, a platform referencing all their AI partners.

Then Neovision was also present at the HPE TSS 2019 which took place in Paris. The objective was to explain what we can offer to HPE's customers.