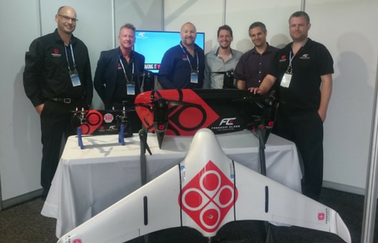 Sogilis
SOGILIS : Highest level of Safety for Freedom Class Giant Drone Racing™
Highest level of Safety for Freedom Class Giant Drone Racing™
Australian start-up Freedom Class Giant Drone Racing™ announced today that it will be proudly partnering with French-based Hionos, an innovative drone aeronautical software company.
Hionos is a full subsidiary of Sogilis (http://sogilis.com.au), a company bringing years of aeronautical software development experience to the table with the first drone-dedicated equipment to meet and exceed civil aviation regulations.
Freedom Class™ management expect this partnership to be able to demonstrate and execute a key point of difference; being 'Treating Safety as Value'. The notion that safety is a value is at the forefront of Freedom Class Racings™ executive planning for the sport's development.
The ability to race in a safe, controlled environment with the large Freedom Class Racing Drones™ is something of longer-term value legacy and critical for the laying out the foundations for the Freedom Class World Series™.
The partnership with Hionos underpins the Freedom Class Racing Drones™ and supports the Freedom Class Series™ safety-first culture. It also provides a well-developed framework with a demonstrable safety engineered solution. This can be presented to stakeholders both local and international, including aviation safety agencies and related sport federation bodies, supporting Freedom Class Racings™ sound process for identifying, analysing, monitoring and improving the management of the most important Drone Racing Sport related risks.