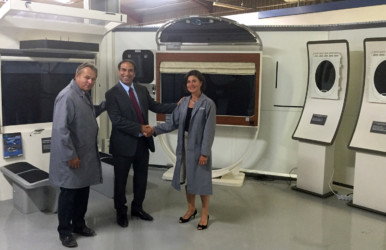 Vision Systems
VISION SYSTEMS opens a new Business Unit, Smart Lite, dedicated to dimmable solutions
As a world leader in superior solar protection and to meet the growing demand for dimmable solutions in its current markets, Vision Systems has set up a new division devoted to the design, production and marketing of electronically dimmable solutions.
The company was until now divided into two business units, one dedicated to aeronautics and the other one to the land transport and marine industries.
This newly created 3rd Business Unit will serve most particularly the yacht, rail, motor-home, truck, specific vehicle and coach/bus markets.
The implementation of a competence center committed to the development of complete dimmable solutions including the cinematics and electronics, such as panoramic roofs, sliding systems, bay windows and very large openings, will allow the company to better respond to the specific needs of its customers for the integration of these solutions in complex environments.