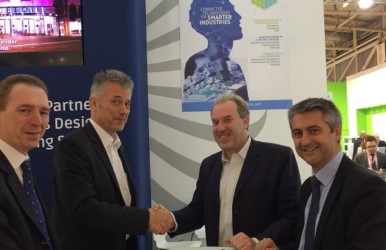 Witekio
Witekio and Lacroix Electronics, partners for industrial IoT
Witekio and Lacroix Electronics made their partnership official on Electronica Fair in Munich.
This partnership enables the provision of "turnkey" solutions to clients incorporating expertise in the development and production of electronic assemblies.
The two companies combine complementary know-how and expertise : Witekio brings its expertise in software development on complex embedded or connected systems (OS, firmware, applications, connectivity, etc.), while Lacroix Electronics contributes to hardware development (electronics, mechanics) and industrialisation through to mass production of devices in its factories in France, Germany, Tunisia and Poland.