FED4SAE : Wegoto secures EU financing for CADIX project
07/06/2018
Minalogic member Wegoto, based in Montbonnot near Grenoble, France, recently secured €60,000 in EU financing for its CADIX R&D project.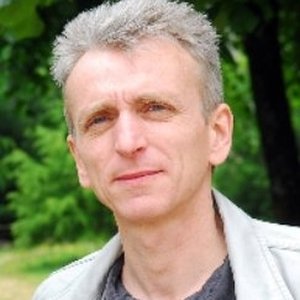 Interview with Cyril Chabert,
COO, WEGOTO
Tell us about Wegoto!
Wegoto produces cartographic databases of urban areas for environmentally-friendly transportation. The databases can be used to produce multi-mode itineraries depending on the user's profile (on foot, bike, or scooter, disabled users, etc.) and on features in the urban landscape (fixtures, points of interest, etc.).
Are collaborative R&D and innovation projects something you are interested in? Have you participated in any projects?
CADIX is a collaborative R&D project involving Leti, STMicroelectronics Italy, and Wegoto. The project will focus on developing a low-cost, integrated 3D capturing system that leverages the project members' know-how, technical resources, and sensors.
The project is financed by the EU's Smart Anything Everywhere initiative via the FED4SAE consortium, which has fourteen partners from ten countries.
The project's total budget is €150,000 (with 70% in grants). Wegoto has been allocated €60,000 of the funds; the rest has been allocated to Leti and STMicroelectronics Italy.
Where did the idea for the project come from?
Wegoto had turned to LIALP (a Leti lab that works on software-on-chip infrastructures and development) to integrate new sensors on Wegoto's mobile lab, LabTrack.
We then brought STMicroelectronics Italy on board for their know-how in sensors and microcontrollers to round out LIALP's experience with software integration and our own background in capturing geographical data
How do you assess the impact of the financing on Wegoto's development?
The project will allow us to improve our urban geographical data collection capacities. Initially, we will be able to capture new 3D data that will provide information that we do not currently have in our databases. Later, the integration of new sensors will position us to capture data faster, increasing our productivity.
Is this the first time you have received EU financing? Why did you apply?
This is the first time that Wegoto has received EU financing. We decided to respond to the call for projects because it was designed specifically for startups developing new smart products and services.
What advice would you give other businesses potentially interested in applying for EU financing? 
I would say go for it! Don't hesitate to respond to EU calls for projects—they are well-structured and, for mid-cap companies like us, they provide an opportunity to participate in ambitious projects with partners offering access to advanced technology and know-how.
About FED4SAE
FED4SAE is an EU project in the field of cyber-physical systems (CPS) and embedded systems financed under the EU Smart Anything Everywhere (SAE) initiative.
The three-year (Sept. 2017–August 2020) FED4SAE project has a total budget of €7.7 million (with €7 million in EU financing) and a consortium of fourteen partners, with Leti as the lead.
FED4SAE issues calls for projects for innovative SMEs and startups from across Europe, enabling these companies to access major industrial platforms, technology bricks, testbeds, know-how, and innovation management support Europe-wide with the goal of accelerating their innovation strategies and reducing time-to-market for new products.
Minalogic supports Leti with transferring the technologies developed under FED4SAE and ensuring that companies in Minalogic's regional ecosystem are aware of opportunities for support and EU calls for projects.
Your Minalogic Contact :
Laure Quintin, European Project Manager
laure.quintin@minalogic.com  - 06 04 91 17 99