Minalogic sharpens focus on imaging
27/03/2017
The potential applications for imaging technologies are vast, and address challenges spanning Minalogic's seven target markets (ICTs, healthcare, energy, Factory of the Future, buildings, mobility, and sports and mountain activities). Minalogic members are particularly active in imaging technologies, and the cluster's ecosystem possesses substantial imaging related-resources. A number of R&D projects have already resulted in new imaging technologies and products.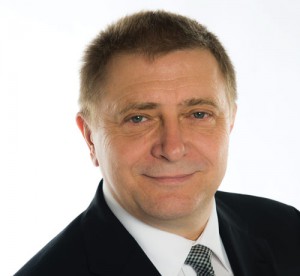 Imaging expert Jean-Luc Jaffard
gave us his insights into a field that has made some major advances over the past decade: imaging.
Shooting high-quality photos and videos and sharing them instantaneously—capabilities we could only imagine not so long ago—is something we all take for granted today. Over the past decade, smartphone cameras have advanced by leaps and bounds. The improvements in performance and integration have been huge. So huge, in fact, that they have spurred the emergence of new uses for imaging technologies on virtually all markets, as the graph below shows (Source: Status of CMOS Image Sensor Industry Report, Yole Développement, June 2016).
The widespread adoption of CMOS Image Sensor (CIS) technology has fueled the imaging revolution. CIS has gradually replaced Charged Coupled Device (CCD) technology, which had dominated the market since the 1980s, across virtually all markets.
Recent advances like back-side illuminated (BSI) active CMOS sensors now offer greater integration capacities than ever. Image processing can now be integrated very close to the sensor, enabling very compact devices.
And the revolution goes beyond visible imaging. Infrared imaging, originally developed for the defense industry, is now accessible to the industrial and consumer markets.
Processing is inextricably linked to imaging. It is impossible to talk about advances in imaging without also addressing the constantly-increasing demand for processing power. Driverless cars and virtual and augmented reality are just a few examples of processing-intensive emerging imaging applications.
Imaging technologies are constantly changing, and the next generations of imaging solutions will leverage much more powerful technologies that focus more on detection than on photography."
If you would like to talk to Jean Luc Jaffard about imaging, you are welcome to come and meet him at the SEMI European Imaging & Sensor Summit, Europe's leading imaging and sensor event. As a member of the organizing committee and Chairman, Mr. Jaffard will be present alongside the world's leading imaging experts. The event will also showcase the latest technological advances, including smart sensor integration for innovative applications, as well as emerging market opportunities.
Discover Minalogic member know-how in imaging
The Minalogic ecosystem counts around 60 members
with know-how applicable to imaging
Is your company a Minalogic member ? Do you have know-how useful in imaging applications but do not appear in the table?
Contact Nathalie GIBERT (nathalie.gibert_at_minalogic.com) to have your company's name added to the listing.