Now more than ever, Minalogic's activities and member services are focused on Europe
08/11/2021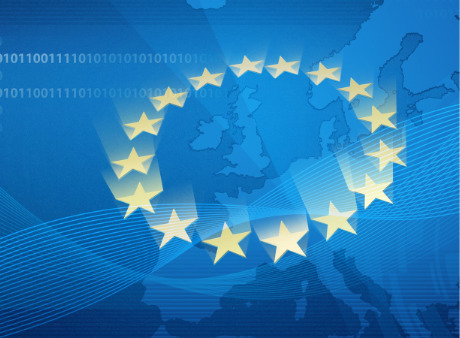 Minalogic has come a long way since 2005, with its 54 founding members from Grenoble's microelectronics industry. Today, the cluster has grown into an ecosystem that spans the entire Auvergne-Rhône-Alpes region, with 450 members operating in virtually every area of digital technology. Due to the nature of their businesses, Minalogic's member companies, from startups and SMEs to midcaps and corporations, tend to be active internationally.
Minalogic first set its sights on Europe in 2012 with the Silicon Europe and Silicon Europe WorldWide projects, which led to the Silicon Europe Alliance in 2015. Today, the Alliance is a network of twelve digital technology clusters in ten European countries:  Belgium, the Netherlands, Ireland, Germany, Austria, France, Italy, Spain, and, most recently, Sweden and Portugal.
In addition, this year, Minalogic is playing a leading role in setting up SmartEEs, a group made up of Europe's (Belgium, France, Spain, UK, Portugal, Czech Republic, Germany) main technology clusters and stakeholders in the field of flexible and printed electronics.
The support of an experienced team for your European projects
If you are new to European projects, they probably seem too complicated, out of reach. With all the financing instruments available, it can be hard to know which calls for projects are right for you. Even if you are familiar with European projects, positioning your project at the European scale and finding the right partners can still be challenging.
Minalogic has three full-time employees whose sole mission is to support its members with their European projects!
Laure Quintin, Head of European Projects and Vice Chair of the French cluster federation (AFPC) working group on Europe
Bastien Hualpa, European projects
Pierre-Damien Berger, Director, MinaSmart European Digital Innovation Hub (EDIH)
The European project team works closely with Minalogic technical directors to:
Inform and raise awareness about European funding opportunities
Identify potential projects and partners
Support members through the project development process
Minalogic engaged in multiple European projects
In 2020 more than 20 EU projects involving Minalogic members benefited from these support services. An additional eight EU projects benefited Minalogic directly to the tune of €290 K (around 20% of Minalogic's annual operating budget) in 2020. These EU projects contribute to two of the cluster's missions:
Deliver member services and generate direct benefits for members (B to B meetings, cascade funding, networking, targeted introductions, project partnership opportunities, contracts, etc.).
Promote the cluster and its members to consolidate their reputation as European leaders in digital technology.
Minalogic is currently involved in the following EU projects:
Ascent+: Accelerate European research and innovation in nanoelectronics.
DigiFed: Fast-track the adoption of advanced digital technologies (cyberphysical systems, or CPS) by SMEs and, especially, companies operating in non-digital industries, through cascade funding.
FED4SAE(completed February 2021): Stimulate and support the digitization of European industry and make Europe more competitive on the CPS and embedded systems markets through cascade funding.
KET4DUAL-USE 2.0 (started in September 2021): Help member companies enter new international markets (specifically, Canada, the United Arab Emirates, and Singapore) and support their R&D projects addressing security, defense, and dual-use applications.
Photonhub Europe: Augment innovation in photonics through cascade funding.
Smartees2: Assist SMEs with the integration of flexible and portable electronics into new and innovative products and solutions through cascade funding.
Smart Energy: Accelerate the digitization of energyin Europe.
UFO: Develop new innovative services combining embedded technologies and small flying objects through cascade funding.
MinaSmart, the Auvergne-Rhône-Alpes region's EDIH
Minalogic is playing a major role in the MinaSmart European Digital Innovation Hub (EDIH) to create European business opportunities for its members and, more broadly, for all companies in the Auvergne-Rhône-Alpes region. The EDIH will also help anchor the region's position as a European center for digital innovation. The European Commission created the EDIHs as part of its Digital Europe 2021–2027 program.
The purpose of the EDIH is to stimulate the widespread adoption of digital technology by European industry and, especially, SMEs and midcaps. The EDIHs will launch in 2022. They will receive funding for their mission of coordinating and delivering innovation support services with the overriding objective of helping businesses leverage digital technology to become more competitive.  The EDIHs will act locally and at the European level to:
Coordinate local service and program providers and run and/or fund business transformation resources and activities.
Connect the EDIH networks across Europe and introduce a seal that can be granted to projects involving partners from different countries to facilitate financing.
Minalogic is spearheading the MinaSmart EDIH project in the Auvergne-Rhône-Alpes region, working closely with a core group of stakeholders (the Auvergne-Rhône-Alpes regional government, the CEA, Inria, Digital League, ENE, and clusters Axelera, Cara, Innov'Alliance, Lyonbiopôle, Techtera, Tenerrdis, and Vegepolys Valley) to respond to the EU call for EDIH proposals. MinaSmart's mission will be to allow companies across the region to leverage artificial intelligence, high-performance computing, and cybersecurity, for example. The EDIH will provide a solid foundation for cyberphysical systems (CPS) that includes microelectronic components, connectivity and IoT technologies, plus flexible components and structural electronics. The EDIH will specialize in transferring technology to the region's industries of excellence: energy, chemicals and envirotech, transportation and mobility, healthcare, agrifood, and textiles. All of these activities will align with the environmental and digital transitions.
The momentum created by EU policies and backed by funding will propel our region to an even greater level of excellence in digital technology. Above all, it will drive the transfer of digital technologies to businesses in a wide range of markets—crucial to making our industrial companies more competitive and ensuring their long-term viability.
Jean-Eric Michallet
These projects have received funding from the European Union's Horizon 2020.

Want to know more? Contact: