DigiFed: high success rate for Minalogic members
19/10/2021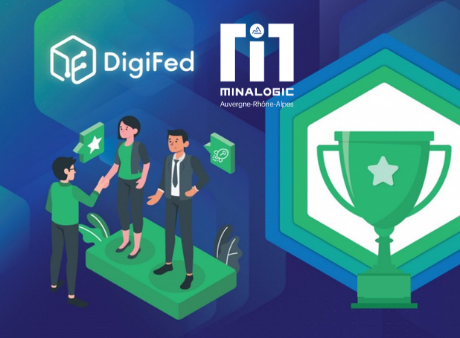 The third open call for applications for the DigiFed project, of which Minalogic is a partner, is now complete. This European funded projectaims to support the digitization of European industry by helping SMEs leverage advanced digital technology and, specifically, cyberphysical systems (CPS).
Along the three open calls, 42 multi-partner projects on the integration of innovative digital solutions into new products and services will receive total funding of €3.4 million. These projects will benefit 68 companies from 34 countries.
France did well, more particulary Minalogic. Of the eleven companies from France selected to receive funding, six are Minalogic members. This excellent success rate is evidence of our know-how and confirms that our support navigating the European Commission's cascade funding instrument is working for our members.
Targeted support services working for our members
Our team was set up and received specific training to help our members access EU cascade funding. We effectively supported our members through all three DigiFed calls for projects, increasing their chances of securing funding.
Support every step of the way, from the initial proposal through to final submission, is the secret to Minalogic members' success. Our members receive technical and project development support so that they can make improvements to their projects and see them through to implementation. To pursue our members development, further assistance will be provided through our business development activities with the goal of helping connect members to markets for their products and solutions.
Our members account for six out of France's eleven winners. These results show just how crucial support from local economic development stakeholders with expertise in a specific industry (like Minalogic for digital) is for companies.
The Cascade funding mechanism is more agile than conventional European projects, which facilitates the access to companies with fewer experiences and ressources.DigiFed, we have helped secure our SME members' European prospects.
Meet Minalogic's winners
First DigiFed open call for applications
• Vosys Virtual Open Systems with Energica Motor Company (Italy).
• Precifield with Vito (Belgium).
• eRTOSgener, a ZeKat subsidiary and a spinoff of Ercogener, with STMicroelectronics (Italy).
Second DigiFed open call for applications
• Moovlab with Arexo (Belgium) for the development of an indoor and outdoor sports solution integrating Moovlab's advanced sports sensor technology.
• IoTize with Cotherm (France) and Lucht LHZ Elektroheizungen (Germany) for the development, testing, and commercialization of new-generation heaters that communicate with smartphones using near field communication (NFC) technology. This project has been the subject of particular interest: It was presented at the 4FYN trade show and at a European Commission webinar promoting collaboration between European regions through the DIHs.
Key figures:
16 projects funded involving 25 European companies for a total of €1.3 million.
For France: 3 projects funded, including 2 led by Minalogic members for an amount of €165 K.
Third DigiFed open call for applications
Safehear with STMicroelectronics (Italy) for the development of an industrial headset to improve communication and increase occupational safety.
Key figures:
12 projects funded involving 21 European companies for a total of €1 million.
For France: 2 projects funded, including 1 led by a Minalogic member.
Hear what Minalogic members have to say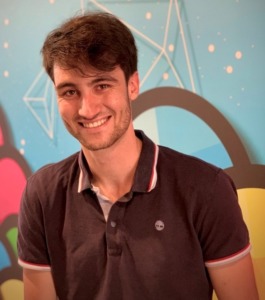 Antoine Kuhnast, CTO and co-founder of Safehear, on the assistance received from Minalogic.
"This was Safehear's first time applying for an EU grant, and we came away with DigiFed funding for a Single Application Experiment with STMicroelectronics in Italy. The project addresses a commercial-grade communications system for noisy environments with integrated ear protection for industrial users.
Applying for EU funding is intimidating at first. You don't even know where to start, let alone how to get to the finish line. Minalogic's support was vital in helping us understand the process, organize the information, and complete our application. The opportunity to learn the basics and get help putting the project together made it a smooth process. We were also able to make several improvements to our application.
We worked with Minalogic's technical and EU project experts at every step, doing mock interviews and honing our strategy and market positioning. Through this process we identified additional competitors and made adjustments to our product lineup, market positioning, pricing policy, and USPs.
This experience gave us the knowledge we need for more complex funding applications like i-lab, which we are working on now."
Learn about other opportunities
If you would like to learn more about other funding opportunities and find out which ones are most appropriate for your project, contact:
Bastien Hualpa de Schuyter | European Project Coordinator | bastien.hualpa@minalogic.com | Cell: +33 6 21 96 71 83

Want to know more? Contact: