EU DigiFed a winner for Minalogic members
05/10/2020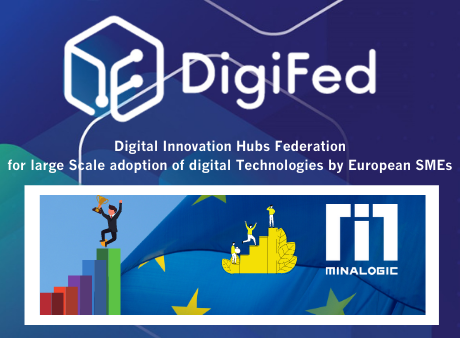 The EU DigiFed consortium, of which Minalogic is a member, issued its first call for projects in the spring. The funding allocated in this first wave of grants targeted small-scale collaborative projects to integrate innovative digital solutions into new products and services. In the two and a half months preceding the June 9 submission deadline, DigiFed partners provided information and assistance preparing proposals. Minalogic ramped up its support for its members to improve their chances of being selected.
A strategy that worked
A total of 14 projects involving 22 companies from across Europe were selected to receive a total of €1.1 million in grants. The winners will get more than funding, though. They will also benefit from assistance with technical and innovation management issues. The overriding objective is to ensure that the projects result in smart solutions that move business' digital transformation forward.
France did very well on the whole, and Minalogic stood out with a 75% success rate for its members. Minalogic supported four of its member companies through the process. Three were selected for collaborative R&D projects involving companies from Italy and Belgium for total funding of €259,643.75.
And the winners are…
Vosys Virtual Open Systems (with Energica Motor Company of Italy) for a project to develop a new electronic architecture for electric motorcycles and develop an innovative secure embedded gateway for the safe and secure simultaneous execution of multiple mixed-criticality functions (remote connectivity, firmware updates, remote diagnostics and maintenance, etc.) on a single hardware platform with limited computing resources.
Precifield (with Vito of Belgium) for a project to leverage satellite data to generate soil maps for precision agriculture. The goal is to bring farming to new levels of financial and environmental performance by optimizing inputs (seeds, fertilizers, water, chemicals, etc.) for each area of a crop field.
eRTOSgener, a ZeKat group subsidiary and Ercogener spinoff (with STMicroelectronics Italy), for a project to create a secure development kit that will enable IoT device developers to design, test, and scale up secure IoT devices in less than six months and with integrated security features.
Read what Minalogic members have to say
Mélanie Jarnoux, Partnership & Business Development, eRTOSgener, told us how Minalogic helped her company.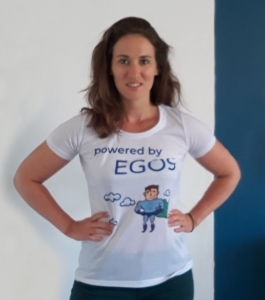 How did Minalogic support you through the submission process?
« We started receiving support as soon as Minalogic identified us as a potential candidate. This turned out to be strategically important for us, given that we don't have the bandwidth to be constantly researching sources of financing for our innovation projects to find out which ones are the best fit for our organization and line of business.»
Did Minalogic's help putting your proposal together meet your expectations?
« Having experts read through our file and give us tips helped us improve and increase our chances for success. When you are in the throes of writing the proposal, an outside perspective is welcome. It can really give you a better idea of what the selection committee is expecting. »
Tell us about the five-minute pitch video
« Making the pitch video really forced me to clarify the benefits of the project and focus on the business value. It was a great opportunity to learn how to pitch to an audience of potential partners and investors »
The second wave of grants will offer even more opportunities
The next DigiFed call for proposals was just issued.
This second wave of grants will offer even more opportunities for partnerships on technology development projects. Smaller-scale R&D projects and testing and validation projects with DigiFed and corporate partners from across Europe will be eligible to apply.

Want to know more? Contact: