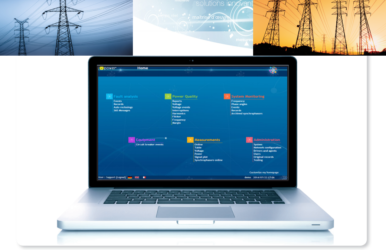 NetCeler
NetCeler stands out by innovation at CIGRE 2016 world fair
CIGRE 2016 is the world-wide gathering of transmission and distribution system operators held every 2 years in Paris.
This event has been a great opportunity for Netceler for two reasons:
NetCeler actively participated to the activities of the Study Committees;
NetCeler's monitoring solutions were presented to the technical exhibition, for the second time in a row.
IVPower is a web-based software product dedicated to power systems monitoring: While the control systems provide a faithful image of the state of the system, they don't provide the details about the various kinds of disturbances.
Since 1999, our company has developed dedicated applications for understanding short circuits events, power quality disturbances and wide-area phenomena, trying to make the best use of the wealth of digital data that is available nowadays.
Download the press release Watch a short video on such event
NetCeler: the specialist in innovative monitoring.
Pharmaceutical industry, electricity transport and distribution networks, research laboratories: NetCeler has been designing innovative monitoring solutions for critical environments for nearly 20 years.